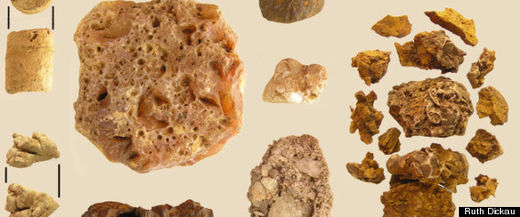 Forget wands, talismen and cauldrons -- in Pre-Columbian Central America, it was all about magic rocks.
An archaeologist and her colleagues have identified a cache of 12 unusual rocks and crystals in a cave in western Panama, but just what the stones were used for is unclear.
The minerals were found in an archaeological site known as the Casita de Piedra rock-shelter, near the town of Boquete. Analysis of charcoal bits found directly above and below the stones suggest they date back 4,000 to 4,800 years.