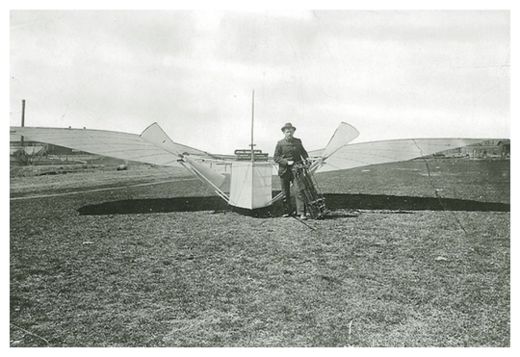 When it comes to the
Wright Bros
, history books have it wrong, according to the Connecticut state government.
Orville and Wilbur Wright are historically known as the first to successfully take powered flight, taking their Wright Flyer into the skies around Kill Devil Hills, North Carolina on December 17, 1903. However, the Connecticut Senate on Wednesday (June 5) passed a bill that essentially strips that title away from the aeronautical duo, and passes the torch onto another who had taken the first flight a few years earlier.
Gustave Whitehead
, a German immigrant living in Boston and New York, is claimed by at least one Connecticut newspaper to be the first to fly, lifting off for a ten minute flight over Bridgeport, Connecticut in 1901.
A Bridgeport Sunday Herald
report
dated August 18, 1901 gives the account of the first successful flight in exciting detail. The report has also been supported by a respected aviation reference guide, which could cause some uproar with the
Smithsonian
, which has long held the Wright Bros as the inventors of powered flight. In fact, a "
contract
" between the Smithsonian and the estate of Orville Wright requires the institution to refer to the Wright Bros as the first in flight.