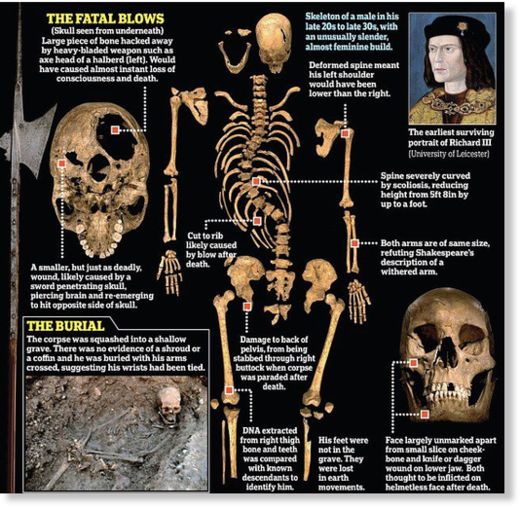 He's been deposed, reviled, buried and dug up, and now a new battle looms over England's King Richard III.
A British High Court judge on Friday granted a group of Richard's relatives permission to challenge plans to rebury the 15th-century monarch in the central England city of Leicester, where his remains were found last year.
Judge Charles Haddon-Cave said the Plantagenet Alliance could take action against the government and the University of Leicester, though he hoped the dispute could be settled out of court.
"In my view, it would be unseemly, undignified and unedifying to have a legal tussle over these royal remains," the judge said, urging the opposing sides "to avoid embarking on the (legal) Wars of the Roses Part 2."