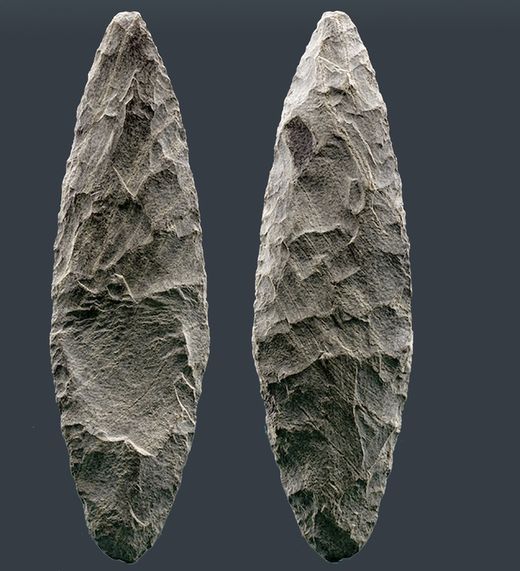 A 22,000-year-old mastodon skull and tool dredged from the seafloor in the Chesapeake Bay hints of early settlers in North America.
The two relics, which were pulled up together, may come from a place that hasn't been dry land since 14,000 years ago. If so, the combination of the finds may suggest that people lived in North America, and possibly butchered the mastodon, thousands of years before people from the Clovis culture, who are widely thought to be the first settlers of North America and the ancestors of all living Native Americans.
But that hypothesis is controversial, with one expert saying the finds are too far removed from their original setting to draw any conclusions from them. That's because the bones were found in a setting that makes it tricky for scientists to say with certainty where they originated and how they are related to one another.