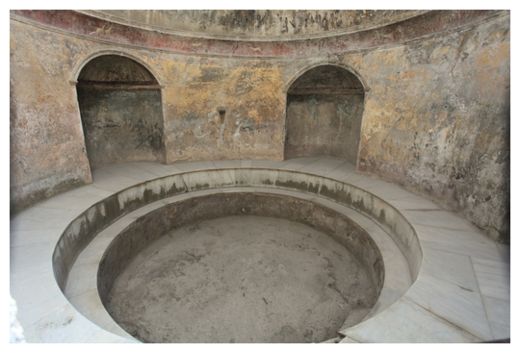 Ever go swimming with rings on your fingers or hoops in your ears only to find your jewelry had vanished after your dip?
If so, you've got something in common with ancient Romans.
A new study of objects lost down the drains in the bathhouses from the Roman Empire reveals that people got up to all sorts of things in these gathering places. They bathed, of course, but they also
adorned themselves with trinkets
, snacked on finger foods and even did needlework.
"For the Romans, the baths weren't just a place to get clean, but this larger social center where a variety of activities were taking place," said study researcher Alissa Whitmore, a doctoral candidate in archaeology at the University of Iowa.