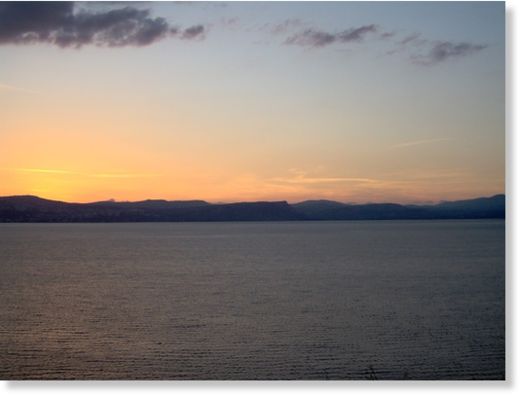 Drought triggered the collapse of previously thriving civilizations in around modern-day Israel more than 3,200 years ago, researchers found. The discovery, published in
Tel Aviv: Journal of the Institute of Archaeology of Tel Aviv University
, solves a long-held mystery regarding the region's history.
Led by researchers from Tel Aviv University and the University of Bonn in Germany, the report included an unusually high-resolution analysis of pollen grains retrieved from sediment beneath the Sea of Galilee and the western shore of the Dead Sea. This, as well as a chronology of radiocarbon dating, placed the time of the crisis between 1250-1100 BC.
"Pollen is the most enduring organic material in nature," Dafna Langgut, a pollen researcher from Tel Aviv University who carried out the work of sampling, said in a statement. "These particles tell us about the vegetation that grew in the vicinity of the lake in the past and therefore testify to the climatic conditions in the region."