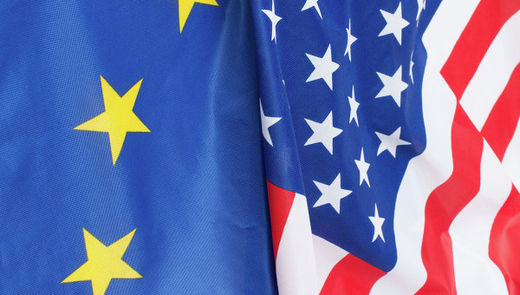 United States and European Union
sanctions against Russia
, introduced in several stages over the past few months, affected a quarter of German companies working abroad, deputy head of the Association of German Chambers of Commerce and Industry (DIHK) Volker Treier said, in an interview to Rheinische Post.
"These [sanctions]
affected
about a quarter of German companies conducting activities abroad," Treier stated, as quoted by Rheinische Post.
The most affected are the companies that have business interactions with both Russia and the United States, since their activities now have to undergo numerous checks because of the sanctions, he added.
"Business contacts of German companies conducting activities in Russia and the United States. They have to go through checks to determine whether they comply with various
sanctions of the United States and European Union
," Treier said.
The United States and the European Union have already imposed packages of targeted sanctions against dozens of Russian officials and companies in response to the country's reunification with Crimea and Moscow's position toward the situation in Ukraine.
The Russian Foreign Ministry
has repeatedly stated that the language of sanctions is counterproductive to all parties and could have a boomerang effect on European economies.