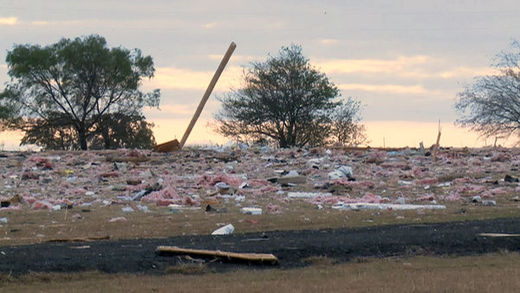 Johnson County emergency managers said a home that exploded late Saturday night is a total loss, and the search for its owners has yielded one body.
According to Sheriff Bob Alford, authorities in Johnson County first received calls about the explosion at about 10:58 p.m.
"The main thing is to locate the owners of the property," he told News 8, identifying them as Gary Wagner and Wanda Buckley Davis.
At a briefing Sunday afternoon, Alford confirmed that a body believed to be Davis, 62, was located in the rubble around noon.
"Sweet... caring... loving," is how niece Melanie Broyles described Davis. "She'd give you the shirt off her back."