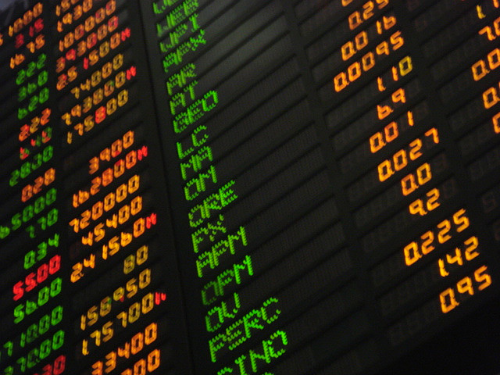 We all knew this day would come. The stock market has reached completely unrealistic levels, and it was only a matter of time before investors started getting out while the getting is good, which is exactly how most bubbles start to unravel. And now, that very situation is coming to pass.
Earlier today, Jill Carey Hall of Bank of America Merrill Lynch announced that their clients sold
$4.1 billion in stocks last week
. Coincidentally, this is largest sell-off that they've seen January of 2008. But more importantly, the bulk of these sales have been conducted by what she's calling "institutional investors." In other words, these are some of the
biggest stock players
, which often include insurance companies, hedge funds, banks, and pension funds. This sudden sell-off was just that. Sudden. According to Jill Carey "
After three weeks of net buying, institutional clients' net sales last week were the largest in our data history"