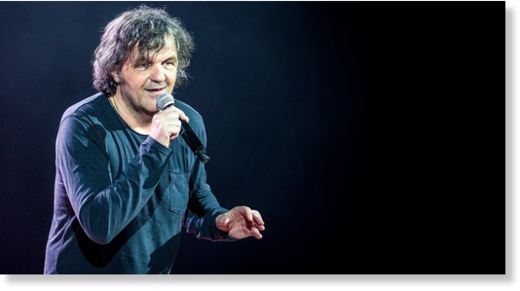 Belgian weekly
Le Vif
spoke with Serbian filmmaker Emir Kusturica who said that the Ukrainian conflict was staged by the United States and it reminds him of the war in his native Bosnia.
On the occasion of the release of his new collection of short films, Emir Kusturica, a celebrated Serbian filmmaker internationally recognized for a number of acclaimed films, spoke with Belgian weekly
Le Vif
about the situation in Ukraine, which reminds him of the wars in the former Yugoslavia.
Kusturica blamed the United States for not only breaking the promise given to Mikhail Gorbachev about not expanding NATO to Eastern Europe, but also for staging the conflict in Ukraine by helping to start demonstrations on the Maidan Square. Kusturica said the beginning of the Ukrainian conflict was similar to the start of the Bosnian War, which started in Kusturica's hometown of Sarajevo.
In Kiev, demonstrations turned violent when snipers started shooting at the crowd. Initially, the government of Viktor Yanukovych was blamed for shooting at the crowd; however, soon the story became murky, after reports appeared that foreign mercenaries may have been hired to shoot at the crowd on the Maidan.
Similar events took place in Bosnia: unknown snipers killed several protesters and everyone accused the Serbs, but in the end nobody really knew who had sent the snipers, Kusturica said.