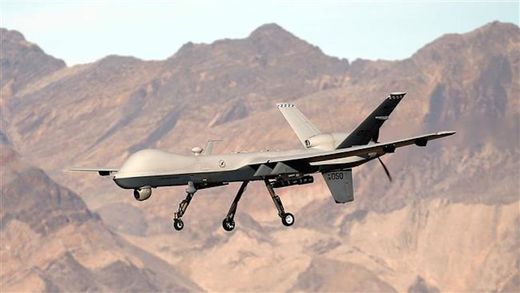 A federal court has withheld the release of memorandums that would shed light on the legal basis of the US targeted killings overseas.
In a 22-page ruling released Monday by the
US 2nd Circuit Court of Appeals, a panel of three judges denied a joint effort by the
New York Times
and The American Civil Liberties Union (ACLU) to obtain the memos under the US Freedom of Information Act
, according to Reuters. The ruling was issued on October 22, but was kept under temporary seal to provide time for appeal. The decision largely upheld the initial ruling by US District Judge Colleen McMahon in Manhattan who rejected the plea on October 31, 2014.
The
Times
and the ACLU were prompted to legally seek the documents after a 2011
US military drone strike in Yemen killed a US citizen named Anwar al-Awlaki.
Al-Awlaki, a cleric who had reportedly joined the ranks of an al-Qaeda affiliate in the Arab country, was accused of directing several terrorist attacks.
The ACLU and the
New York Times
had initially sought the release of certain memos from the US Department of Justice's office of legal counsel on targeted killings but a district court order rejected their bid. ACLU attorneys and lawyers for the
Times
argued in their appeal request that
the memos constituted "working law" that must be publicly released.
Jameel Jaffer, ACLU's deputy legal director, strongly opposed the ruling, saying that it allows three "crucial legal memos" to remain secret.
"In a democracy, there should be no room for 'secret law,' and the courts should not play a role in perpetuating it,"
Jaffer said. "The government should not be using lethal force based on standards that are explained only vaguely and on facts that are never published or independently reviewed," he added.