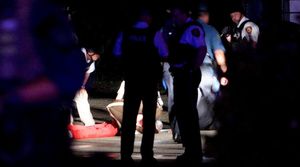 The FBI will begin tracking information on officer-involved shootings for its annual crime report. However,
relevant data will continue to be submitted by law enforcement agencies on a voluntary basis, leading critics to call the upcoming data unreliable.
"[T]o address the ongoing debate about the appropriate use of force by law enforcement, we plan to collect more data about shootings (fatal and nonfatal) between law enforcement and civilians, and to increase reporting overall," FBI Director James Comey said in a
message introducing
the 2014 Crime in the United States report.
The report comprises statistics and information provided by law enforcement agencies to the FBI's Uniform Crime Reporting (UCR) Program. It measures the nation's crime problem.
Currently the program only collects data on the number of
justifiable homicides
reported by police as well as information about the
felonious killing and assault of law enforcement
officers.