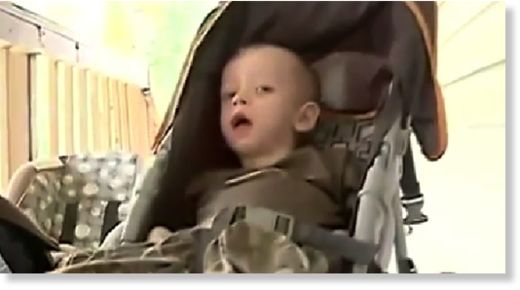 A women from Lafitte, Louisiana is furious with the manager of a dollar store after he told her to leave her disabled son in a hot car, WDSU
reports
.
Jessica Margiotta claims that she was at the Family Dollar in Marrero, Louisiana buying diapers over the weekend with her infant daughter and disabled three-year-old son. She was carrying her daughter and wheeling her son, who has a muscle deficiency that renders it difficult for him to walk, in a stroller.
A store employee allegedly approached her and told her that strollers are "against store policy." When she complained, the manager told her she could leave the stroller at the front of the store and carry her two children, or she could put her disabled son in the car and shop without him.
The high temperature in Marrero over the weekend was 90 °F, meaning that after
only ten minutes
, the temperature in the car could have reached 109 °F.