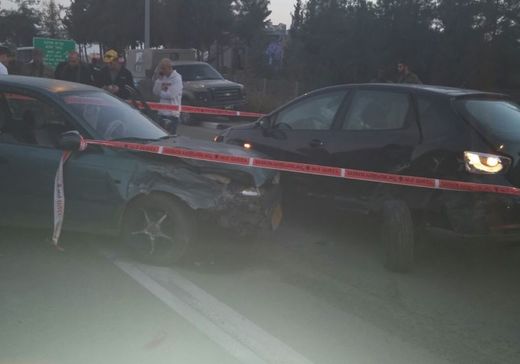 Three people were killed late Thursday afternoon when a Palestinian terrorist shot at cars stuck in a traffic jam near the Gush Etzion junction in the West Bank.
Initial reports suggest that the terrorist fired at the cars and then sped in the direction of the Alon Shvut settlement and slammed into a car.
The terrorist exited the vehicle and attempted to fire off further shots. Security forces shot at the terrorist and then arrested him.