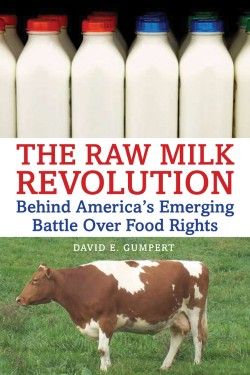 Under current Illinois law, farmers can sell an unlimited amount of
raw milk on the farm
without a permit. Legislators and health officials were working hard to completely banish farm-to-consumer agreements
in some sneaky ways
.
This was not lost on Illinois' thriving raw milk market.
The ball got rolling last year, with health bureaucrats issuing statements at a farmers meeting that they wanted regulations because...there were none. They tried to assure farmers that they could still sell raw milk BUT - only less than 100 gallons per month, after purchasing expensive large-scale equipment meant for Big Dairy, NO herd-share agreements, and keep customer logs.
Translation
: buy expensive equipment to produce a pittance of milk to sell to no one and give us your files. Then, they admitted they didn't want the public to have any access.
If that wasn't absurd enough
, the Northern Illinois Public Health Consortium launched a health warning campaign and called for an all-out ban. Today, the
Weston A. Price Foundation
issued a point-by-point rebuttal of Illinois public health official claims that a ban was warranted. See
Response to the Northern Illinois Public Health Consortium, Inc.
on the Campaign for Real Milk website. It's pretty compelling. Wait, there's more...