Pastor Juan McFarland admitted his sins during sermons in September, shocking members of the Shiloh Missionary Baptist Church who voted Oct. 5 to oust the preacher. But McFarland has refused to step down, even changing church locks, church bank accounts and showing up Sunday to give a sermon, the suit claims.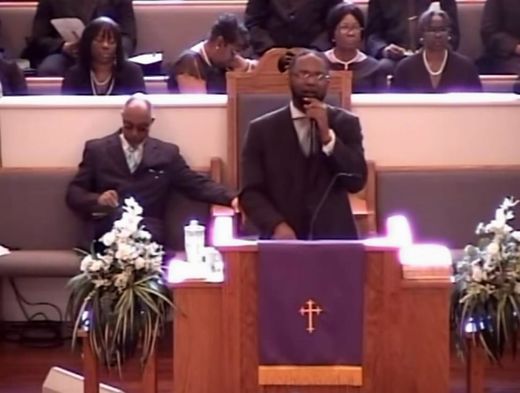 This sinner thinks he's a saint.
An Alabama church board has filed a lawsuit seeking to remove the Shiloh Missionary Baptist Church pastor who refuses to leave, despite a vote to oust the man, who confessed to using drugs and having sex with church members while being HIV-positive.
Pastor Juan McFarland gave a sermon at the Montgomery church on divine healing Sunday, two days before the church's board of deacons and board of trustees filed suit alleging McFarland changed the locks at the house of worship and put church bank accounts in his name after "church members discovered his debauchery, sinfulness, hedonism, sexual misconduct, dishonesty, thievery and rejection of the Ten Commandments," the suit,
obtained by AL.com, reads
.