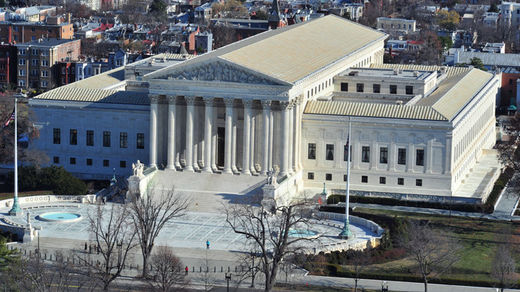 A video posted online Wednesday appears to be the first-ever footage of the US Supreme Court debating an issue to have gone public.
The court has long prohibited the use of cameras inside the chamber during court proceedings and the quality of the video published seems to be evidence of that strict policy. The video barely exceeds two minutes in length and is shaky throughout, with subtitles making up for the poor audio recording.
A group known as 99Rise, which describes itself as "a network of activists and organizers dedicated to building a mass movement to reclaim our democracy from the domination of big money," has taken credit for the video.
The short clip seems to contain snippets from two separate oral arguments. The first half of the video is made up of deliberations on
McCutcheon v. FEC
, a still-pending case that will determine whether limits on contributions to federally elected political candidates constitutes a "burden on speech and association."
The second half is footage from another oral argument in an unrelated patent case. At this point in the video a protester stands up and urges the court to overturn
Citizens United
, a polarizing 2010 decision that greatly increased how much money corporations are allowed to donate to candidates.