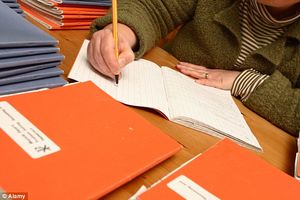 Murderers, paedophiles and heroin dealers are among thousands of convicted criminals who have applied to work in classrooms across Britain.
More than 16,000 people with criminal convictions have applied to work as teachers, teaching assistants and even heads in the past three years, despite racking up more than 44,000 offences between them.
Criminal record checks reveal the applicants had 22 child sex offence convictions, including two for gross indecency with a girl under 16 and 12 for indecent assault on children.
Another six had made indecent pictures of children, according to data obtained by education newspaper Schools Week.
Two applicants had been convicted of murder, three for attempted murder and one for soliciting to murder.
The figures, which were uncovered by a Freedom of Information request, showed more than 300 had drug-dealing convictions - 30 of them for peddling heroin.
Three were for kidnapping, 28 for indecent assaults on women and another 70 related to arson.