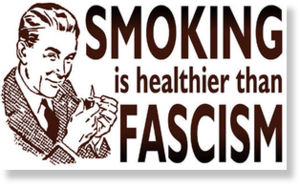 A woman slapped a sheriff's deputy in the US state of California to quit smoking, US media reported.
Deputy Matt Campoy said the woman, Etta Mae Lopez, 31, blocked his way as he left his shift at the Sacramento County Jail, CBS 13 reported this week.
"All of a sudden, she stepped into me and slapped me in the face," he was quoted by the TV station as saying.
The incident occurred on Tuesday. Lopez was detained at once. She apparently wanted to use California's ban on tobacco in prisons to kick the habit.
"She told us that she needed to quit smoking," Campoy said.
Lopez allegedly admitted having waited in front of the county jail for hours to hit an officer, get arrested and be put in jail, where she would not be allowed to smoke cigarettes.
"She explained it with great detail as to why," Campoy said.