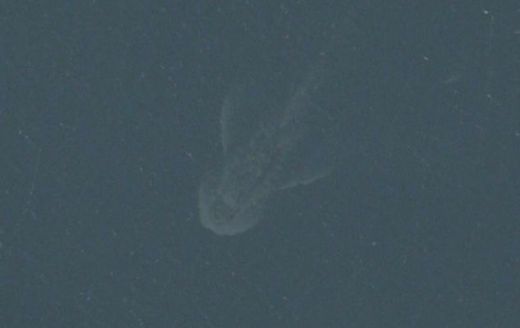 Okay, we'll grant that the new satellite images of Loch Ness make you do a double-take. The photos that astute monster-hunting fans have turned over to the
Daily Mail
show something that certainly
looks
like a giant lurking prehistoric sea creature.
But don't go making plans for
Megashark versus Nessie
just yet.
The Official Loch Ness Monster Fan Club has a
website
that fittingly looks like it crawled out of an earlier century, but they're ahead of the technological curve when it comes to monster-hunting. Two different members of the club had the bright idea to trawl web-based satellite imagery to see if they could spot the monster. One, a 26-year-old charity worker named Andrew Dixon, told the
Daily Mail
that he stumbled across the images by accident.
The image clearly shows what looks to be a lurking giant creature swiming just below the surface of the water: