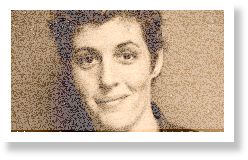 Editor's note: Sally Kohn is a progressive activist, columnist and television commentator. Follow her on Twitter @sallykohn.
(CNN)
-- While hosting CNN's Crossfire this week, I said: "Republicans are practically cheering for Vladimir Putin today. He's given them a new excuse to bash President Obama."

Comment: Bit sensational, and facetious.


I pointed out that Republicans have been slamming Obama for his handling of the Ukraine crisis even though I have not heard a single, specific way in which they would handle the situation differently. No new ideas, just new insults.

Comment: No they are acting like moneys in a zoo throwing faeces at the tour guide while he pontificates to a gaggle of 1st graders. ( Psst. You're one of them. )


The howls came quickly, and my assertion
has
been
repeatedly
attacked
and
mischaracterized
. But the evidence to support it is, troublingly, everywhere.

Comment: Sauce for the goose is sauce for the gander.


I'm not saying Republicans are pro-Putin or that they want him to invade Ukraine. But they certainly have - conveniently, even gleefully -- found a good way to put Putin's actions to political use at home. Just
listen to former New York Mayor Rudy Giuliani
on Monday:
"Putin decides what he wants to do and he does it in half a day... he makes a decision and he executes it. Quickly. Then everybody reacts. That's what you call a leader."

Comment: You know a man is good when even the insults from his enemies are a kind of praise.


And
Sarah Palin:
"People are looking at Putin as one who wrestles bears and drills for oil; they look at our President as one who wears mom jeans and equivocates and bloviates."

Comment: Sounds like someone has been reading the Thesaurus. Easy way to tell when an idiot tries to look smart: They suddenly use obscure words as if they always have.