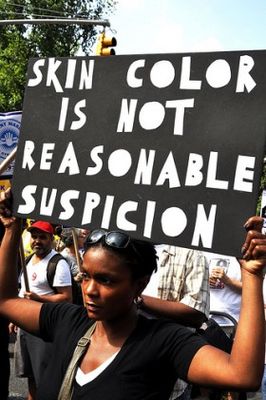 It was 11 years ago when we first argued that constitutional protections can be balanced against national security interests, and that racial profiling is bad policing practice because it's ineffective and hurts law enforcement's legitimacy in communities. Sadly, racial profiling is used in 2014 as much as it was in 2003, and too often with deadly consequences. The deaths of Michael Brown and Eric Garner reminded those who don't experience racial profiling that many police in America
still regularly treat African Americans differently than white people.
So while we - and others - applaud US attorney general Eric Holder's plan to update the federal government's racial profiling guideline, the new rules announced this week
won't do nearly enough
to end pervasive, race-based policing practices.
The biggest problem is that the federal profiling guidelines don't address the profiling actions of local law enforcement:
they only apply to federal law enforcement agencies
and local officials working with them on
federal projects
. The new guidelines are merely supposed to inspire local police to design their own - but local police departments pride themselves on their autonomy and aren't interested in the federal government telling them how to operate.