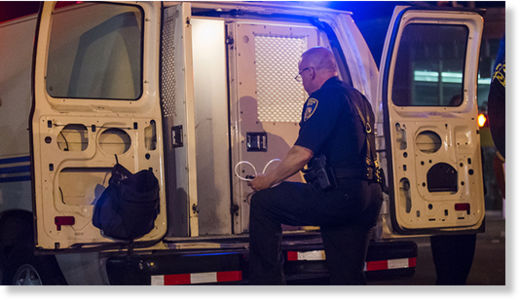 The Baltimore man who died in police custody in April suffered a single "high-energy injury" that broke his spine, most likely caused by the sudden slowing down of the police van, says the autopsy report obtained by the local press.
Gray had no previous injuries indicating a neck hold or caused by physical restraint by police officers who arrested him on April 12, says the report obtained by the
Baltimore Sun
on Tuesday. Assistant medical examiner Carol H. Allan concluded that Gray may have gotten to his feet inside the van, and was thrown into a wall during a sudden change in direction.
Though his death fit the medical and legal definition of an accident, Allan ruled it a homicide because the arresting officers failed to follow safety procedures "through acts of omission." The officers shackled Gray's wrists and ankles and loaded him into the van on his belly, rather than belting him into a seat as Baltimore PD guidelines called for.