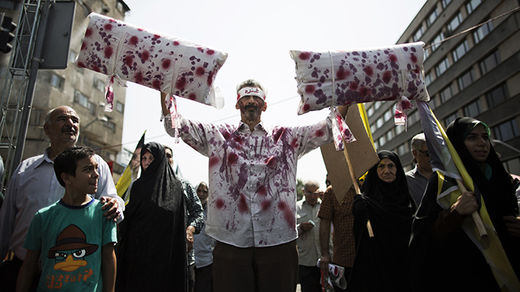 Hundreds of thousands have taken to the streets across Iran to show solidarity with the Palestinian people, and condemn
Israel's military operation in Gaza, which has already seen over 800 people dead.
According to state television, massive rallies were held in the capital, Tehran, and most other Iranian cities to mark Jerusalem Day - Iran's annual day of solidarity with the Palestinian people.
The protesters, who had photos of Palestinian children killed by the IDF in Gaza, chanted
"Death to Israel
" and
"Death to America."
Washington was condemned for their support of Tel-Aviv's actions, with American flags being burned along with the Israeli flags.
The demonstrators also carried banners, reading:
"Defending Gaza and Palestine is our religious duty".