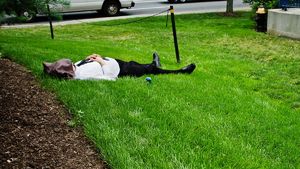 Managers want employees to put in long days, respond to their emails at all hours, and willingly donate their off-hours — nights, weekends, vacation — without complaining. The underlings in this equation have little control; overwork cascades from the top of the organizational pyramid to the bottom. At least, that's one narrative of overwork. In this version, we work long hours because our bosses tell us to. (That's the version most on display in the recent
New York Times opus on Amazon
.)
But there are other explanations out there. There's another that says all of us, including senior managers, are basically flotsam
buffeted about
by the eddies of economic incentive, corporate culture, and technologies that keep the office just a tap away. In this version, there's no one really dictating the norms; we're all just reacting to macro forces beyond our control.
Then there's the version that looks at our psychology. In this one, we log too many hours because of a mix of inner drivers, like ambition, machismo,
greed
, anxiety, guilt, enjoyment, pride, the pull of short-term rewards, a
desire to prove we're important
, or an overdeveloped sense of duty. Some of these are negative (see: guilt, anxiety) but many are positive. In fact, multiple researchers have actually found that
work is less stressful than our home lives
. For some, work can be a haven, a place to feel confident and in control.