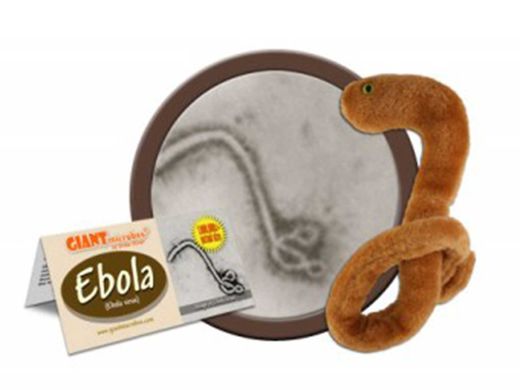 An American company has sold out of
Ebola
-themed toys following a huge surge of interest in the deadly virus as it spreads across the globe.
Giant Microbes advertises three Ebola-themed toys, marketing them as "a uniquely contagious gift" that can help you learn "all about his fearsome front-page disease."
The Ebola virus has so far killed 4,555 people, with over 9,000 confirmed cases across seven different countries.
"Since its discovery in 1976, Ebola has become the T. Rex of microbes. Share the love!" reads the promotional blurb on the website.
Laura Sullivan, vice president of marketing at the company,
said to the Toronto Star
they had completely sold out worldwide.
"We get it in and sell out in a few days," she claimed, before reassuring potential customers the company were making more as "fast as we can" to keep up with demand.