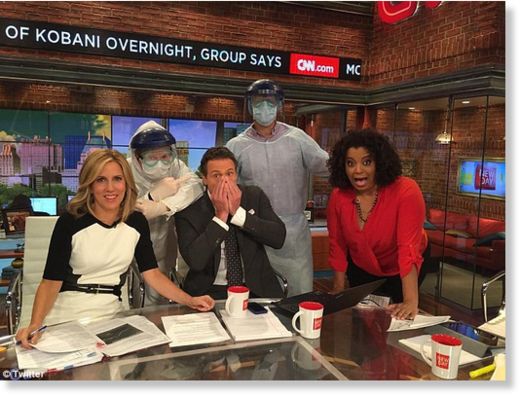 A Twitter firestorm erupted after CNN tweeted a photo mocking the fear of Ebola while a congressional hearing took place on the crisis. It comes as 1,000 people are being monitored for symptoms in the US.
The photo was posted by John Griffin, a senior producer at CNN, and shows three New Day anchors - Chris Cuomo, Michaela Pereira, and Alisyn Camerota - pretending to be scared while two men in protective gear stand over them. The post has since been removed.
Social media users, particularly on Twitter, did not waste time reacting to the questionable post. For example, Addictinginfo.org slammed CNN for tweeting an image mocking the Ebola crisis.