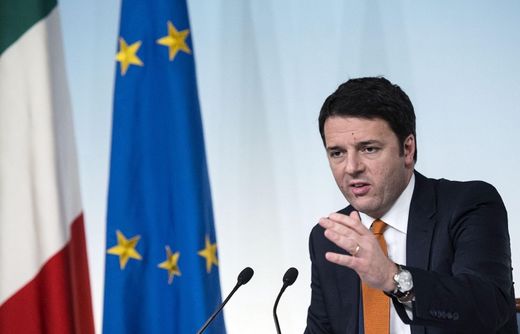 Italy's Prime Minister Matteo Renzi, who took the office exactly a year ago, is beginning a short tour, which includes visits first to Kiev, and then to Moscow.
In Ukraine, Renzi will have a meeting with President Petro Poroshenko, and on March 5 he will come to Russia, where he will have meetings with Russia's President Vladimir Putin and Prime Minister Dmitry Medvedev. Italy's presidential press service said the talks will focus on international issues - settlement of the crisis in Ukraine, the situations in the Middle East and in Libya, as well as fighting terrorism.
Renzi's route repeats exactly the 2014 route Federica Mogherini - the then Prime Minister, and currently the EU foreign affairs chief. This was also the order of visits to the two capital cities of Germany's Chancellor Angela Merkel and France's President Francois Hollande
in early February before the meeting in Minsk, where the parties signed an agreement on ceasefire in Ukraine's south-east.