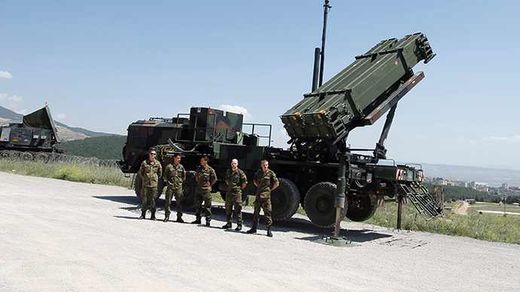 The German Patriot air and missile defense systems, stationed at the Turkish border with Syria, have carried out "unexplained" commands allegedly issued by unknown hackers
, according to a German media report since rebutted by the government.
The US-produced missile systems, belonging to the German Bundeswehr armed forces and based on the territory of NATO ally Turkey since 2013, have been compromised, according to a
report
in the German
Behörden Spiegel
.
As a result, the systems, consisting of six launchers and two radars, reportedly carried out
"unexplained"
orders, the publication claimed, providing no further information on the kind of commands.
A spokesman for the Federal Department of Defense however rebutted the report on Tuesday, saying that
"there is no base data"
for an extremely improbable attack,
Die Welt
newspaper reported.
According to the magazine, there could be two weak spots in the system, which was first used by the US army over 30 years ago. The first one is the
Sensor-Shooter-Interoperability (SSI), which stands for the information exchange between the missile launcher and its control system
. Another weakness could be in
computer chips, which are responsible for the guidance of the weapon.
Compromising military systems is not something that an amateur hacking group would have the skills to do
, or would want to admit doing, believes computer security consultant and former UK-based computer hacker Robert Jonathan Schifreen. He told
RT
that the
"unexplained"
commands from the hackers mentioned in the report, while
"certainly worrying,"
could not possibly be anything of much significance.