Comment:
Notice how the Western media suddenly forgot that
these are the same Syrian rebels that the U.S. was
funding and backing
just a while ago, to overthrow the democratically elected Assad.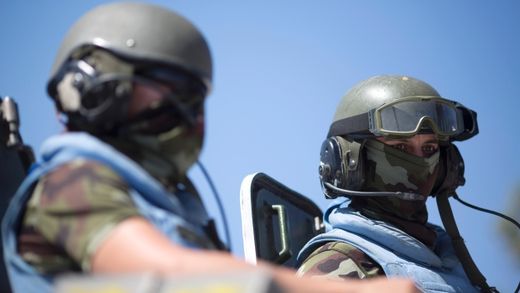 Clashes erupted between al-Qaeda-linked Syrian rebels and UN peacekeepers in the Golan Heights on Saturday after the militants surrounded their encampment, activists and officials said, as the international organization risked being sucked further into the conflict.
Other UN peacekeepers were able to flee from a different encampment that that was also surrounded by rebels of the Nusra Front, al-Qaeda's Syrian affiliate, they said.
The clashes came after Syrian rebel groups, including the Nusra Front, overran the Quneitra crossing - located on the frontier between Syrian and Israeli controlled parts of the Golan Heights - on Wednesday, seizing 44 Fijian peacekeepers.