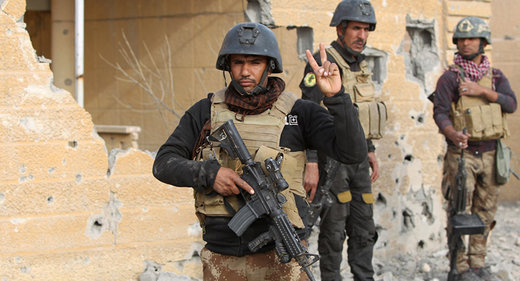 The Iraqi army is sending thousands of soldiers to a northern base for operational training to retake Daesh's hub city of Mosul, officials said on Monday.
Daesh captured Mosul, Iraq's second largest city in June 2014 and except for airstrikes it has held the city largely unopposed for over 18 months as the country's security forces fought the militants in other areas.
"Units from the Iraqi army have begun arriving to a military base near the Makhmur district to start launching initial
military operations
toward Mosul," a staff brigadier general told AFP on condition of anonymity.