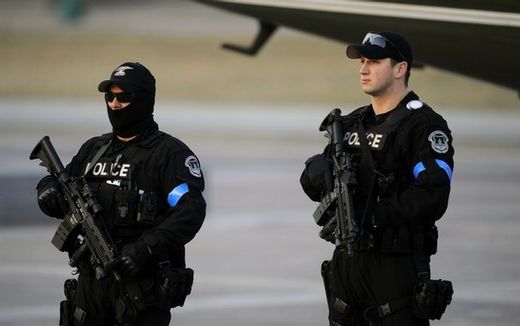 Specially trained unit did not respond to shooting which killed 12 in part due to concerns about threat to US Capitol
A specially trained tactical Capitol police squad was recalled from responding to the Washington navy yard shooting in part because of concerns about possible threats to the US Capitol, according to a report released on Friday. The report calls the decision reasonable.
The two-page document says the unit, which responds to emergencies like the mass shooting on 16 September, became stuck in traffic and was unable to reach the command post during the event. A supervisor recalled the four-member unit because of concerns about possible threats at the US Capitol and because there were no further requests for help, the report states.
A summary of the findings was released by the Capitol police board. The investigation was launched days after the shooting, amid reports that a Capitol police supervisor had told the Containment and Emergency Response (CERT) Team to stand down, instead of responding to the shooting.