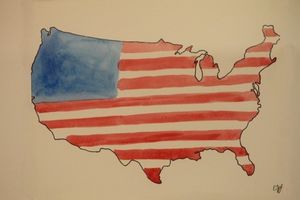 Is Barack Obama trying to kill the economy on purpose? On Sunday, we learned that Obama is imposing a nationwide 32 percent carbon dioxide emission reduction from 2005 levels by the year 2030. When it was first proposed last year, Obama's plan called for a 30 percent reduction, but the final version is even more dramatic
. The Obama administration admits that this is going to cost the U.S. economy billions of dollars a year and that electricity rates for many Americans are going to rise substantially. And what Obama is not telling us is that this plan is going to kill what is left of our coal industry and will destroy countless numbers of American jobs
. The Republicans in Congress hate this plan, state governments across the country hate this plan, and thousands of business owners hate this plan. But since Barack Obama has decided that this is a good idea, he is imposing it on all of us anyway.
So how can Obama get away with doing this without congressional approval?
Well, he is using the "regulatory power" of the Environmental Protection Agency. Congress is increasingly becoming irrelevant as federal agencies issue thousands of new rules and regulations each and every year. The IRS, for example, issues countless numbers of new rules and regulations each year without every consulting Congress. Government bureaucracy has spun wildly out of control, and most Americans don't even realize what is happening.