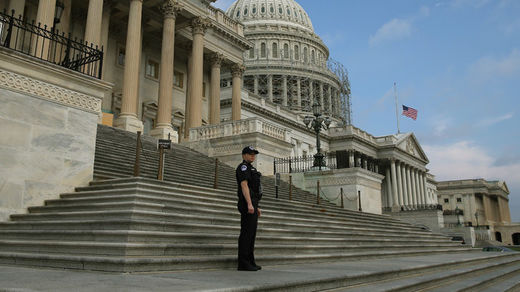 After voting to fund military action against Islamic State, Congress just couldn't take anymore. The US House announced Thursday an early end to an already shortened fall session so lawmakers could do what they value most: campaign for reelection.
This week, the House and Senate both
approved President Barack Obama's request to arm so-called "moderate" rebel groups in Syria
as part of a plan to step up the US military campaign against Islamic State militants. That was about all Congress could muster.
Though the House was supposed to remain in Washington through the first week of October, Majority Leader Kevin McCarthy told representatives on Thursday that they are off the hook until after the early November congressional elections. The Senate followed suit after
approving the war funding
on Thursday.
The abbreviated fall session means Congress will have only been on the job in Washington for only about eight days from the end of July through the middle of November.
Let's do the math here: The 113th Congress is historically
unproductive
in the amount of legislative actions taken. This is, in part, why the body is perennially rated as unpopular. Earlier this month, Gallup
found
that Congress had a 14-percent approval rating, one of the lowest in the past 40 years.