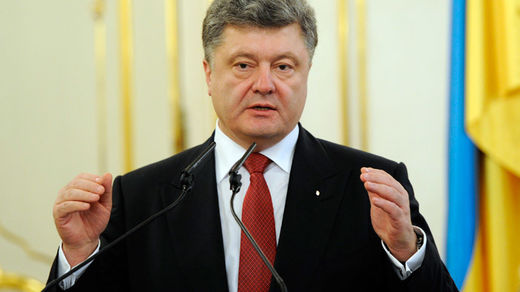 Lithuania has decided to provide limited military aid to Ukraine following a meeting between Presidents Petro Poroshenko of Ukraine and Dalia Grybauskaite of Lithuania in Kiev. The move aims to bolster military cooperation between the two states.
"We have agreed on the supply of armaments for the Ukrainian armed forces," Poroshenko said, after talks with Lithuanian President Dalia Grybauskaite on Monday.
Poroshenko added that the aid constituted "real help," though he did not clarify if it was for lethal or non-lethal equipment.
Grybauskaite said the deal would entail providing Ukraine with the necessary knowhow for building modern armed forces. More Ukrainian representatives will be invited to study at the Military Academy of Lithuania, and there will be an increase in joint exercises with
the goal of
completing "the formation of the trilateral Lithuanian-Polish-Ukrainian Brigade," the Lithuanian president said.