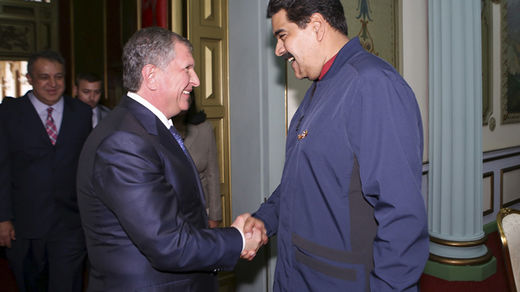 President of Venezuela Nicolas Maduro says his country has reached an agreement with Russia, which will see investment of $14 billion in the oil and gas sector over the next few years.
The agreement was reached between the Venezuelan state oil firm, PDVSA (Petroleos de Venezuela) and the Russian oil giant, Rosneft, after talks in the South American country's capital, Caracas, between Maduro, the president of PDVSA, Eulogio Del Pino, and the president of Rosneft, Igor Sechin.
"We had a great meeting and agreed on investment of over $14 billion," said Maduro in a television address, following a meeting with Sechin. He added that the funds would go towards doubling Venezuela's oil production.