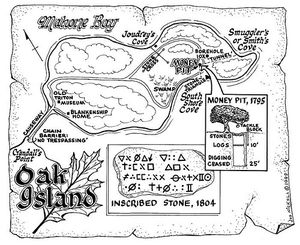 If you've ever wanted to be a real-life Lara Croft or Indiana Jones, there are a few places you can start looking today.
With so many legends of lost riches out there, it's easy to think that treasure could be found just about anywhere. Consult a
treasure seeking forum
for just a few moments and you'll realize that even right now, sweet loot may be hiding somewhere just a short trip away.
It's impossible to know if a treasure legend is true until the riches are actually found, but below is a roundup of lost riches that actually seem worth hunting for. Continue on, treasure seekers, as the potential greatest finds of a generation are just below.