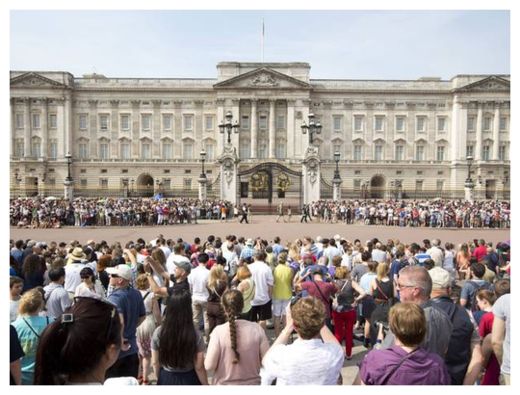 What a week! Oh such boundless joy that transports us to the very heavens! It began with Nicholas Witchell gasping statements such as: "I am informed the royal cervix has currently widened to 9cm, and the Queen is said to be 'thrilled' at this level of dilation."
"The world waits" were the words the BBC put up, and indeed the whole world was thinking of nothing else. Somali fishermen abandoned their nets, saying: "Today I cannot concentrate on mackerel to feed my village, as we pray that Nicholas Witchell soon brings us news of the royal head emerging." In shanty towns of
Sao Paulo
, the destitute stopped begging to mark the event, declaring: "The breaking of the royal waters certainly puts our trifles into perspective."
Then he came, and even before we saw him we could tell he was majestic, glorious, divine, and the rest of us should show our gratitude by self-harming with scissors, as a sign of our pathetic humility next to his exalted magnificence. In Parliament, our representatives gave thanks, with speeches such as: "May we convey our sincerest, deepest, cosmic and interplanetary congratulations, that are yet miserably inadequate on such an orgasmic occasion, to the infinitely immaculate Royal Family upon
the birth
of the perfect one, and may we on this side of the House offer a selection of limbs we have severed with rusty implements as a gesture of our gratitude to their everlasting marvellousness."