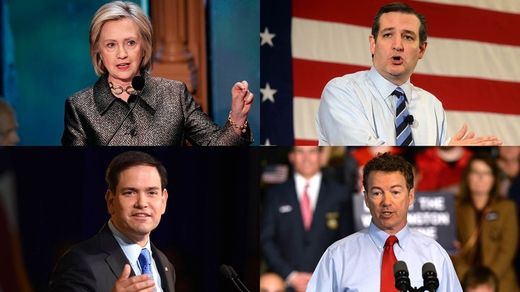 WASHINGTON—As momentum builds toward the 2016 election, citizens across the nation told reporters this week they simply hope the next president of the United States can prevent the country's decline from being an utterly humiliating experience for the American public.
Rather than discussing policy issues they feel strongly about, U.S. voters spoke instead of their desire to just put someone in the White House capable of getting America through the next four years of increased income inequality, environmental degradation, and catastrophic international entanglements with some shred of its dignity intact.
"This time around, I'm really only asking for a president who can keep us from embarrassing ourselves any more than we already have as our country continues sliding backward," said 36-year-old Cleveland resident Michael Shapiro, adding that he will throw his full support behind any candidate who demonstrates a clear vision for navigating the country through its unavoidable downfall with as much self-respect as can be mustered. "We need a leader who will help us bow out as gracefully as possible, so we can just transfer the reins to China or whoever without making a huge deal about it."
"We're already kind of a global laughingstock when it comes to things like health care, education, and our middle class," he continued. "So if whoever's in charge could just make sure we hold on to, say, our basic housing infrastructure and relatively clean water supply during our tailspin, that'd be great."