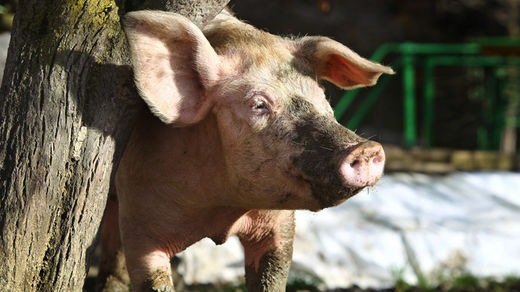 A woman boarded a flight in Connecticut with a
70-pound pig she claimed was for "emotional support."
But after the porky pet got totally out of hand, the odd couple was forced to disembark.
The woman brought the animal onto a US Airways flight on Wednesday, apparently having had no trouble taking it through customs.
A professor at the University of Massachusetts Amherst, Jonathan Skolnik, who was also a passenger on the flight, told ABC News of his shock after initially thinking the large animal was a duffel bag.
"But it turns out it wasn't a duffel bag. We could smell it and it was a pig on a leash," he said. "She tethered it to the arm rest next to me and started to deal with her stuff, but the pig was walking back and forth.