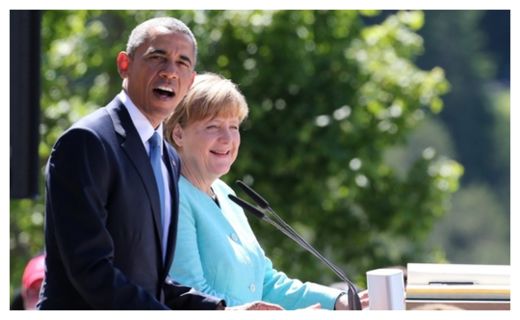 Following a record setting patting themselves on the back session, the leaders of the G7 took some time out to discuss Russia with the picturesque surroundings of southern Germany as a backdrop.
Russia, formerly part of what was once called the G8, came under the microscope with the possibility of extending sanctions put in place in the wake of Vladimir Putin's decision to annex Crimea discussed.
American president Barack Obama, currently presiding over a record level of debt of $18 trillion for his nation, urged Putin to consider the economic wrongheadedness of pursuing an interventionist foreign policy.