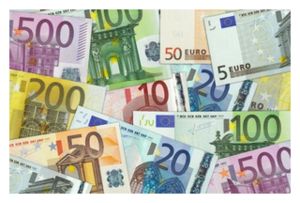 The European Central bank (ECB) announced today a "rescue plan" for its troubled economy, which will see the financial cartel printing an extra 1.1 trillion in imaginary money - called euros - in a bid to counteract previous over-printing and misappropriations of the same currency.
ECB president Mario Draghi said the decision to print more paper notes with pretend values on them will most definitely eradicate the previous Eurozone problem of too many notes with pretend values on them.
"If we print new notes, then there will be a lot more of them to go around," explained Mr. Draghi.
"I'm pretty sure that this time the money will be evenly distributed to everyone that needs it, and not be hoarded by those who make a living out off of hoarding money, like investment bankers and the like.
"No, sir. The world is a totally different place now altogether," he sincerely added.