Newly discovered
Changyuraptor yangi
lived 125m years ago and was like 'a big turkey with a really long tail'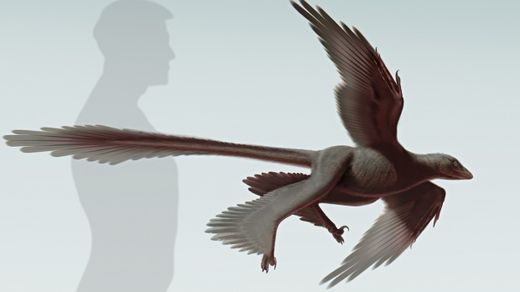 A new species of prehistoric, four-winged dinosaur discovered in China may be the largest flying reptile of its kind.
The well-preserved, complete skeleton of the dinosaur
Changyuraptor yangi
features a long tail with feathers 30cm in length - the longest ever seen on a dinosaur fossil. The feathers may have played a major role in flight control, say scientists in the latest issue of
Nature Communications
, in particular allowing the animal to reduce its speed to land safely.