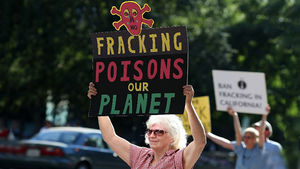 How the fracking companies benefit from Western-lead destabalisation of Ukraine
and
other conflicts of interest
Citing a 'new study',
The BBC
, Independent
and a multitude of copy & paste MSM outlets, have alarmingly
reported
that the UK is set to run out of its oil, coal, and gas supplies in a little over five years time.
The reality below the ground however is that the UK is
not
actually going to run out of energy supplies any time soon. Facts can't be allowed to get in the way of profits, and the study was (apparently deliberately) distorted for use in a PR campaign on behalf of the widely criticized Fracking Industry. The story also reveals a tangled web of connections between academia, government officials, energy company lobbyists accentuated by a Fracking company director who actually holds a ministerial position for the UK Government. Why am I not surprised?