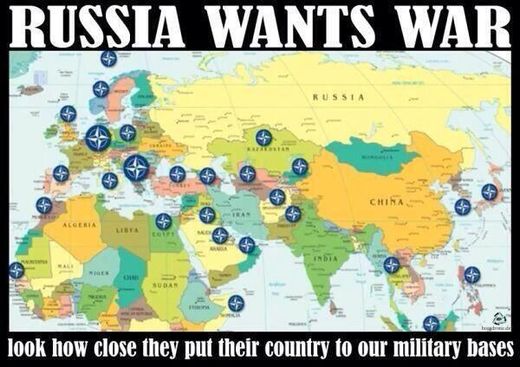 "What has happened in Crimea is a response to the format that made Ukrainian democracy collapse. And there is only one reason for this: the anti-Russian policy of the US and some European countries. They seek to encircle Russia in order to weaken and eventually destroy it... There is a certain transnational elite that has been cherishing this dream for 300 years."

~ Venezuelan President Nicolas Maduro, 19 March 2014

"History does not repeat itself, but it does rhyme."

~ Attributed to Mark Twain
What's been happening in the Ukraine recently makes little sense without seeing it in broader geopolitical and historical contexts, so in my search for a firmer understanding of what's going on, I've been consulting the history books. First off, it needs to be said that the Ukraine is historically a part of Russia. It has been "an independent nation-state"
in name
since 1991, but has been completely dependent on external support ever since. And most of this "support" has not been in its best interest, to say the least.
The short answer to why the U.S. hatched its hare-brained scheme to overthrow Yanukoych last November is that its real target was Russia, which stands in the way of the plans for world domination by a banking elite whose empire is centered on the U.S. The longer answer is more complex, but in the process of working towards it we discover startling historical precedent for everything that is going on today, right down to the very rationales politicians give for why they do what they do.