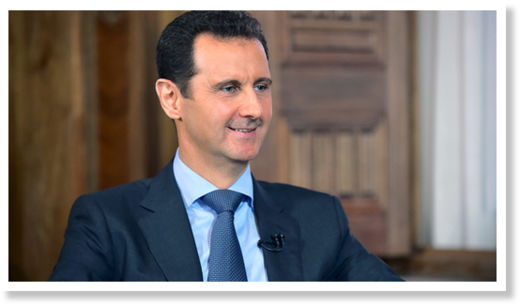 "Assad is a dictator." I hear it a lot, in the news, in conversations with people in person and from callers to the
radio show I co-host
. But I'm still taken aback every time I hear it. To be fully honest, I guess I should start out with a shocker:
I don't necessarily think a dictator is a bad thing.
Take a moment to compose yourself before I continue.
The word 'dictator' comes from ancient Rome, where the office of dictator was filled by an individual for a period of 6 months originally, and for the express purpose of performing a specific task. Gaius Julius Caesar modified the office to full-year terms, before being voted
dictator perpetuo
- dictator for life.
Like any public office, the position can be abused, as it was by Sulla in ancient Rome. But that's not always the case.
If a leader is genuinely well-intentioned towards the people and has their support
,
a 'benevolent dictatorship' has several advantages over a system where the head office changes every 4 years or so
. For example, a short-term system favors short-term goals. What's the use of long-term planning if you'll be booted out of office in just a few years? That's the problem Caesar faced: his enemies in the reactionary aristocratic oligarchy could simply rescind any laws or projects he had initiated while in office. What's the point in even trying to make beneficial, lasting changes in a government like that? As long as a leader continues to live up to the standard of making wise decisions that benefit the state, why not keep them in power as long as possible, rather than have them replaced after a few years by some mediocre, corporate shill.
But even if the term had a very specific meaning in ancient Rome, nowadays it tends to conjure up images of the "evil dictator": usually a man who rules for life (or at least decades), wields a lot of power, and, most importantly, oppresses his own people. If that's how you define it, sure, a dictator would be a bad thing, simply because by definition that person would be evil.
But is there anything wrong, in theory, about serving for life or wielding a lot of power?