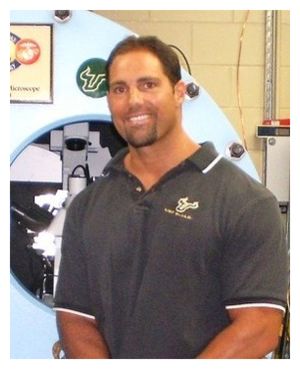 For years, cancer was considered a genetic disorder, but emerging evidence suggests that cancer is a metabolic disease that can be prevented and managed with the low-carb, high-fat ketogenic diet.
According to cancer researcher Dr. Dominic D'Agostino, the ketogenic diet, in conjunction with ketone
supplementation, can significantly reduce
the spread of cancer, and may prevent the onset of cancer by improving metabolic health.
"Most cancer scientists have historically thought cancer was a genetic disease, but only 5-10% of cancer is hereditary," Dr. D'Agostino told me in an exclusive interview Friday.
D'Agostino is an assistant professor at the University Of South Florida Morsani College Of Medicine in the Department of Molecular Pharmacology and Physiology.
According to D'Agostino, we are only as healthy as our mitochondria, which are the power sources of all our cells, so if we keep our mitochondria healthy, we can stall the onset of age-related chronic diseases.
A review
describing the metabolic theory of cancer was recently published by
Professor Thomas Seyfried
from Boston College in collaboration with D'Agostino's lab in the medical journal
Carcinogenesis.