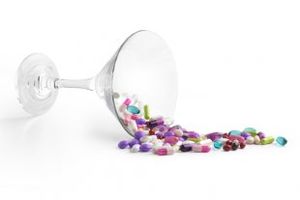 Before Pollan gained influence authoring books about food, he wrote articles about American psychotropic drug hypocrisy.
Before Michael Pollan gained well-deserved respect and influence authoring five bestselling books about food, he got my attention in the late 1990s writing articles about American illegal-legal psychotropic drug hypocrisy. For those of us who appreciate what Pollan later accomplished for the local food and real food movements, it's probably been a good idea that since 1999 he has stopped writing articles about drug hypocrisy, otherwise he might never have become so well-received.
If Pollan had continued his assault on American drug hypocrisy, he likely would have been attacked by many psychiatric drug users who mistakenly believed he was challenging their decision to choose psychiatric drugs. At least that's been my experience.