Groundbreaking new research indicates that humans are capable of synthesizing vitamin C via their highly complex and capable microbiome.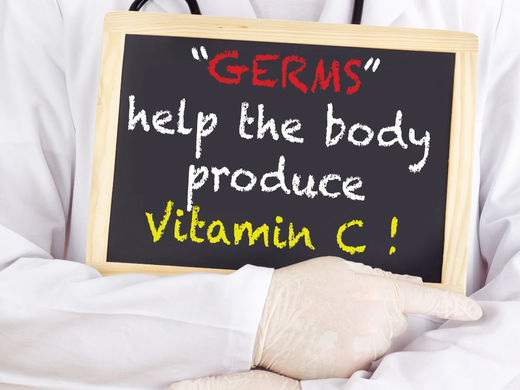 We live in a time and age where decades old assumptions about the human body are being overturned on a surprisingly regular basis. For instance,
bodily cells were recently found to communicate inheritable information to sex cells
(e.g. sperm) capable of being passed down to the next generation, effectively challenging the exclusivity of Darwinian forms of inheritance in favor of including the long denied Larmarckian view. Last year,
edible plant material was found to 'talk' to the cells in our body
via nanoparticles known as exosomes that regulate the expression of our DNA, as well as other important physiological pathways. This month, we reported on research showing that mammalian cells are capable of
extracting energy directly through the sun with the help of the 'plant blood' molecule chlorophyll
. Even more amazing may be
Gerald Pollack's notion that water's hypothesized fourth phase acts like a battery within the body
, providing a continuous source of sunlight-driven energy that requires no intermediary to convert directly to biochemical energy through the charge separation it affects in water.
These are only small sampling of new, scientifically confirmed discoveries that fly in the face of conventional scientific wisdom, opening up possibilities in nutrition and medicine that may contribute to radically safer and more effective therapeutic interventions in the near future.