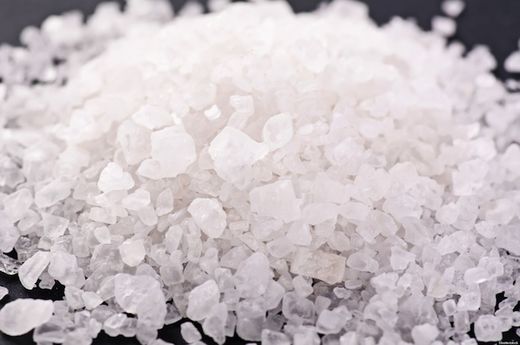 The dietary tides are once again turning for salt.
You may remember a landmark
JAMA study
in 2011 that showed that contrary to what the medical community espoused for years - salt actually lengthens your life; it doesn't cut your life or raise the risk of hypertension. That study found that people actually lived longer if they consumed salt. Notably, they were not studying pink
Himalayan
salt, but regular old, processed table salt.
Additionally, a
Cochrane study
confirmed that salt did not cause heart or blood pressure problems and that reducing the substance offered no reduction of heart risks.
Some people are consuming salt in their water to help with adrenal function and hydrate better in the summer heat.
Now researchers, in a study published by Cell Press March 3rd in
Cell Metabolism
reveals that dietary
salt
could have a biological advantage: defending the body against invading microbes.
Study author Jonathan Jantsch, a microbiologist at Universitätsklinikum Regensburg and Universität Regensburg said:
Up to now, salt has been regarded as a detrimental dietary factor; it is clearly known to be detrimental for cardiovascular diseases, and recent studies have implicated a role in worsening autoimmune diseases.

Our current study challenges this one-sided view and suggests that increasing salt accumulation at the site of infections might be an ancient strategy to ward off infections, long before antibiotics were invented.
A press release goes on to say:
A high-salt diet increased sodium accumulation in the skin of mice, thereby boosting their immune response to a skin-infecting parasite. The findings suggest that dietary salt could have therapeutic potential to promote host defense against microbial infections.
Senior study author Jens Titze adds:
Despite the overwhelming evidence linking dietary salt to disease in humans, the potential evolutionary advantage of storing so much salt in the body has not been clear.
They first curiously teamed up to study this idea when they noticed that some wounded cage mice had unusually high amounts of salt accumulated at the infected wound sites.