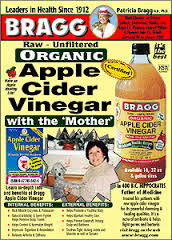 Like many natural beauty, household and wellness fixes, apple cider vinegar has a long history and dedicated groupies who stand by its powers to help with everything from rust and flies to weight loss and warts.
And also like other natural remedies, the science on some of those claims is mixed, purely anecdotal or non-existent. A first-time user might want to consider all of that before embarking on an apple cider vinegar journey, beyond salad dressings and other food preparations.
"Some studies have shown a possible blood sugar lowering benefit due to a mild effect on gastric emptying, but it's certainly no diabetes or blood-sugar cure," said Jaclyn London, a registered dietitian at Good Housekeeping Institute, referring to some common claims. "It's certainly no weight-loss cure."