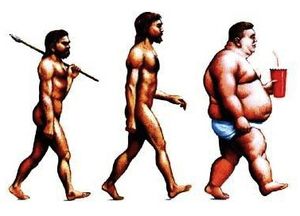 The modern diet is the main reason why people all over the world are fatter and sicker than ever before. Everywhere modern processed foods go, chronic diseases like obesity, type 2 diabetes and heart disease soon follow.
The studies are clear on this... when people abandon their traditional foods in favor of modern processed foods high in
sugar
, refined flour and vegetable oils, they get sick (
1
,
2
,
3
). Of course, there are many things that can contribute to these health problems, but changes in the diet are the most important factor.
Here are 11 graphs that show everything that is wrong with the modern diet.