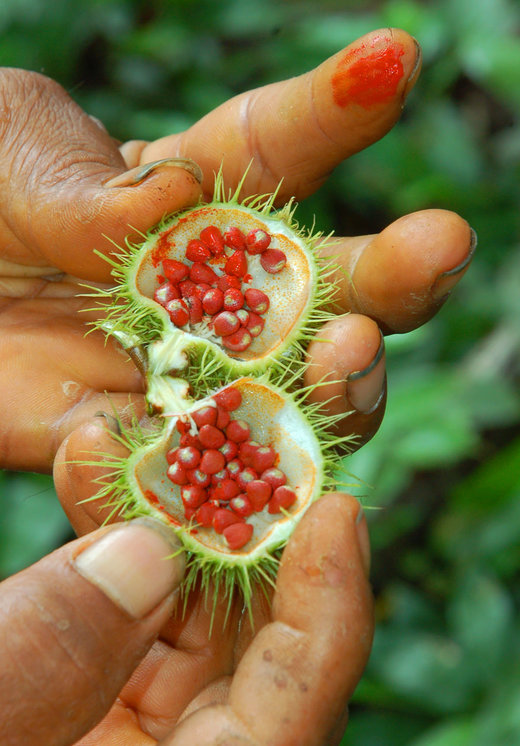 A common food coloring ingredient is showing promise as a cancer fighter.
University of Arizona
researchers are studying the ingredient, called annatto, which can easily be found in the average person's kitchen.
Annatto is a natural food additive that gives cheese its yellow color.
It comes from the seeds of the achiote fruit.
The plant is from the Americas and has been eaten since pre-Columbian times.
UA College of Pharmacy
Associate Professor of Pharmacology and Toxicology Dr. Georg Wondrak and Dr. Donna Zhang are members of the
University of Arizona Cancer Center
.
They're looking at a compound in annatto, called bixin, that can prevent skin cancer by preventing sunburn.