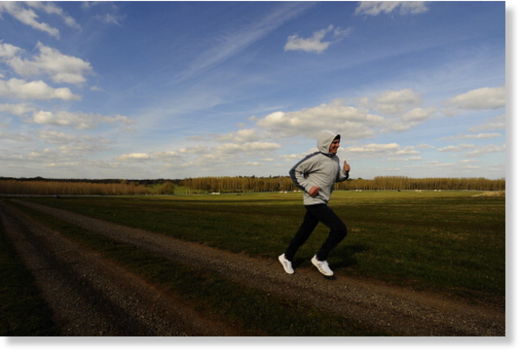 Going for runs on a regular basis has been linked to a multitude of health benefits in countless research studies, but recent research suggests that too much running is tied to a shorter lifespan.
The study results revealed on Sunday by Dr. Martin Matsumura, co-director of the Cardiovascular Research Institute at the Lehigh Valley Health Network, found that people who get no exercise along with people considered high-mileage runners both have shorter lifespans than those considered to be running an average amount - although the researchers note that the reasons are still somewhat unclear.
"Our study didn't find any differences that could explain these longevity differences," said Dr. Martin Matsumura,
CBS News reports
. "What we still don't understand is defining the optimal dose of running for health and longevity."
Dr. Matsumura and his colleagues reviewed data from over 3,800 male and female runners who participated in the
Masters Running Study
, a web-based study of health and training for runners over the age of 35. Nearly 70 percent of the runners self-reported running more than 20 miles each week, and the average of the of the high-mileage runners was 42 years of age.