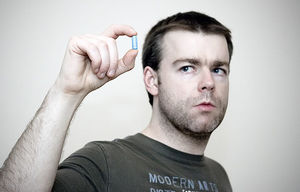 Like many drugs, those prescribed for anxiety disorders, like diazepam and temazepam, have a number of known side-effects like daytime sleepiness, falls, an increased risk of dementia - and they are also addictive.
Now, though, a new study has found
evidence for a long-suspected danger of these drugs as well as common sleeping pills: an increased risk of death.
The large study, published in the
British Medical Journal
, looked at data from over 100,000 patients who had been to their family doctors across seven years (
Weich et al., 2014
).
It found that taking anti-anxiety drugs (like diazepam) or sleeping pills (like zolpidem/Ambien)
doubled
the risk of death.