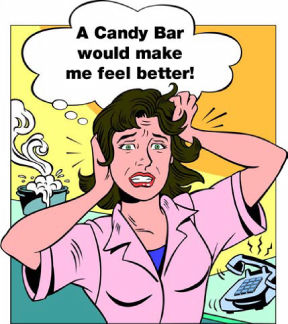 Learning to
pay attention to your emotions is a more powerful weight-loss strategy than greater nutritional knowledge
, a new study finds.
With obesity rates rising, many policy-makers argue that nutritional education will help people make better decisions.
The new research, though, points to the greater benefits of learning to understand and respond to your own inner states over and above nutritional education.
In one study, published in the
Journal of Marketing Research
, a group of people were given a nutritional knowledge course
and
they were taught to recognise basic emotions in both themselves and other people (
Kidwell et al., 2014
).
A comparison group was given just the nutritional knowledge course.
Part of the emotion training involved being presented with food products and asked to notice how this changed their own emotions, and those of other people.