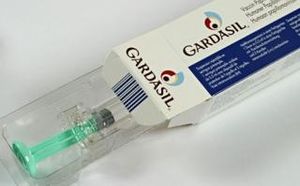 There are no doubts by now that most readers have heard that in the USA there is much concern about everyone being vaccinated with booster shots, regardless of age! See
a previous article
I wrote about that.
Well, if there ever were a vaccine that should scare the living daylights out of everyone, it is the HPV (human papillomavirus) vaccine, of which there are three:
Gardasil® manufactured by Merck & Company (approved June 8, 2006)
Cervarix® manufactured by GlaxoSmithKline (approved October 16, 2009)
Gardasil 9® manufactured by Merck & Company (approved December 10, 2014)
Literally, the HPV vaccines have been life-changing for many young girls and women -
and definitely not for the better.
One group of vaccine safety advocates,
SaneVax
, is dedicated to tracking, documenting, and exposing the harms HPV vaccines have done not only in the USA, but in other countries of the world.
Their website
has an amazing array of information, but the most remarkable first-glance information is the
"HPV Vaccine VAERS Reports Up to Mar 2015,"
which blasts very unsettling statistics regarding only HPV vaccines:
Disabled 1,311
Deaths 226
Did Not Recover 7,703
Abnormal Pap Smear 685
Cervical Dysplasia 265
Cervical Cancer 102
Life Threatening 685
Emergency Room 12,429
Hospitalized 4,009
Extended Hospital Stay 267
Serious 5,418
Adverse Events 38,217