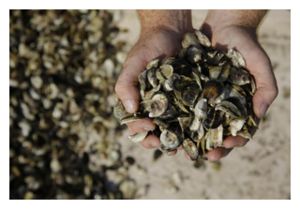 Oysters not only transmit human norovirus; they also serve as a major reservoir for these pathogens, according to research published August 28 in
Applied and Environmental Microbiology
, a journal of the American Society for Microbiology.
"More than 80 percent of human norovirus genotypes were detected in oyster samples or oyster-related outbreaks,"
said corresponding author Yongjie Wang, PhD.
"The results highlight oysters' important role in the persistence of norovirus in the environment, and its transmission to humans, and they demonstrate the need for surveillance of human norovirus in oyster samples," said Wang, who is Professor in the College of Food Science and Technology, Shanghai Ocean University, Shanghai, China.