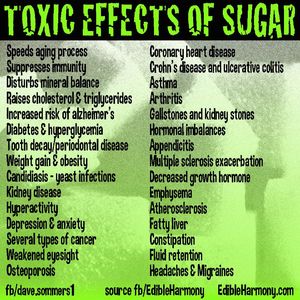 Sugar. Just the thought of a sweet snack can make even the most hardcore dieter weak at the knees. The promise of a single fresh-baked chocolate chip cookie can make children eat an entire plate of vegetables or motivate couch potatoes to run that one extra mile. So what exactly does sugar do to our brains that make it so, well addictive?
Hooked From The First Bite
From the first bite sugar sends a message to the brain, activating the its reward system. That's right; s
ugar has a similar effect on your brain to hanging out with friends, sex, and even drugs.
This reward system is a series of electrical and chemical path systems across several different regions of the brain, Dr. Nicole Avena, a researcher in the department of psychiatry at the University Of Florida College Of Medicine explained in a recent
TED
talk.
The main chemical involved in this biological reward system is dopamine. In people who experience dependency on drugs, nicotine, and alcohol, the dopamine receptors are sent into overdrive causing the individual to be constantly seek that "high" effect.
The end result is addiction.
Sugar causes a similar reaction in the brain, although not nearly as extreme as in the case of other addictive substances.