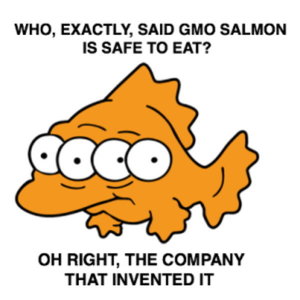 Just two months after the Food and Drug Administration approved genetically modified salmon for human consumption, the FDA is now banning the fish until the agency can agree upon how to label it.
Last November, the FDA
cleared GM salmon
after a 20-year approval process, making salmon the first genetically modified animal slated for human consumption. Under the original provisions of the clearance, the salmon, known as AquAdvantage salmon and produced by the Massachusetts-based
AquaBounty Technologies
, would not have to be labeled as a GM product. Consumer groups responded with outrage that they might unknowingly consume what they dubbed "Frankenfish."