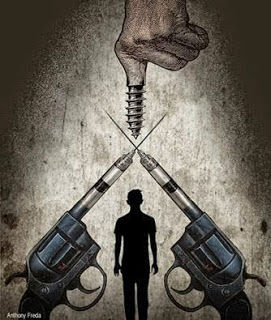 Recent reporting that staff at Waikato Hospital, New Zealand have been bullied into accepting influenza vaccinations is "absolutely unacceptable in a democracy" and is an "assault on workers' human rights".
Katherine Smith, spokeswoman for No Forced Vaccines says that she is "appalled" to learn that one staff member has been sacked because he or she did not comply with the new hospital policy regarding influenza vaccination. [1]
"Influenza vaccination carries serious risks, including the risk of developing Guillain-Barré syndrome, a disorder of the nervous system which can involve varying degrees of paralysis and can be fatal in some cases,"
Mrs Smith continues.
"It's not surprising that many health professionals refuse influenza vaccinations, presumably because they do not want to put their health at risk." [2]