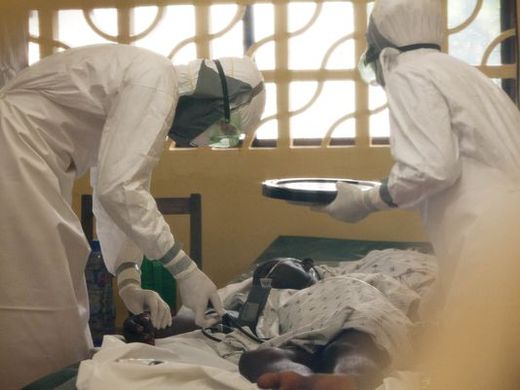 An Ebola outbreak that has killed more than 670 people in Africa is now taking a toll on doctors and health care workers battling the deadly disease, including two Americans.
Kent Brantly, 33, an American doctor who has been working in Liberia since October for the North Carolina-based aid organization Samaritan's Purse, is receiving intensive medical treatment after he was infected with Ebola, according to a spokeswoman for the group.
Melissa Strickland said Brantly, who is married and has two children, was talking with his doctors and working on his computer while being treated.
A second U.S. citizen, Nancy Writebol, also has tested positive for Ebola, Samaritan's Purse said. Writebol is employed by mission group SIM in Liberia and was helping a joint SIM/Samaritan's Purse team treating Ebola patients in Monrovia. Writebol is married with two children, the organization said.
"Both of them tonight are in stable condition," Ken Isaacs, Samaritan Purse's vice president of programs and government relations, said Sunday. "But they are not out of the woods yet."
A Liberian government official said Sunday that one of that country's highest-profile doctors has died in what the World Health Organization (WHO) calls the largest recorded outbreak of the disease.