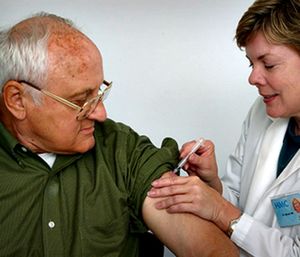 The FDA has granted fast track approval for Swiss based Novartis's flu shot that contains squalene as an
adjuvant
to boost what they consider an immune response.
Fast track approval is normally reserved for crucial emergencies during vaccine shortages. You might be aware that there is no shortage of flu vaccines and most hyped flu epidemics are bogus.
But what they call an immune response is mostly a localized cytokine response to toxic adjuvants and preservatives. But the process of creating a cellular memory to defend against future viral attacks is usually bypassed by vaccinating.