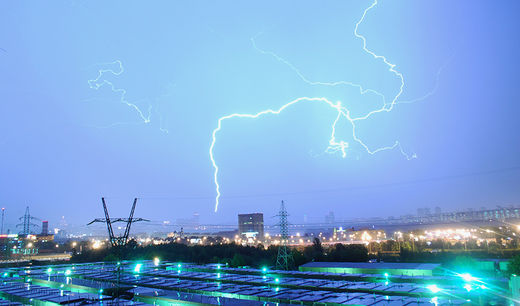 Heavy rains with thunder and lightning have descended upon the Russian capital. Though experts warned of the dangers of using cell phones during the storm, many people braved the weather to capture frightening images and share them on social media.
Over 40 percent of a typical month's rainfall hit Moscow in a single day on Monday, the city weather bureau reported.
Though dozens of streets were flooded and around twenty flights cancelled at Moscow airports, it was the lightning that caused most of the stir among Muscovites on Monday.