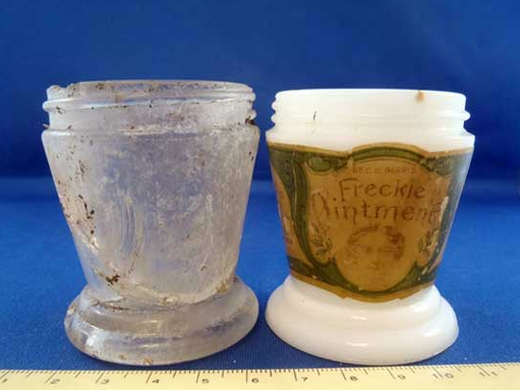 A small cosmetic jar offers more circumstantial evidence that the legendary aviator, Amelia Earhart, died on an uninhabited island in the southwestern Pacific republic of Kiribati.
The jar was found on a remote island where Amelia Earhart may have lived as a castaway.
A small cosmetic jar found on a remote island in the Pacific offers new clues in the Amelia Earhart mystery.
The artifact could have been a jar of Dr. Berry's Freckle Ointment, a concoction once used to fade freckles.
It's well documented Amelia had freckles and disliked having them.