Close to the small Mexican village of Onavas, south Sonora, archaeologists have uncovered the first pre-Hispanic cemetery of that area, dating to around 1,000 years ago.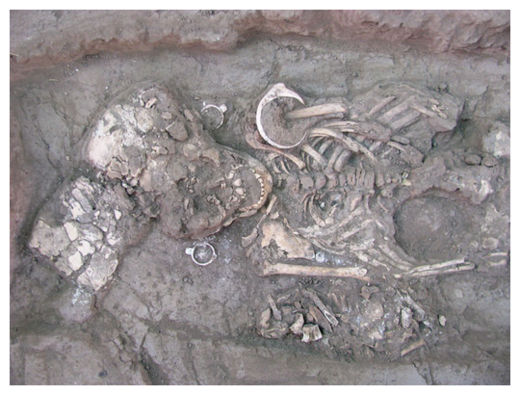 A unique burial ground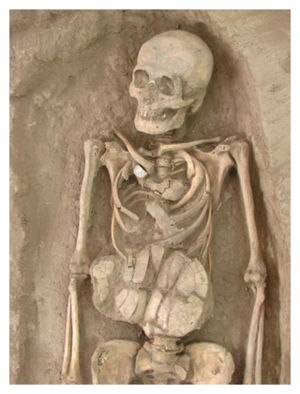 The burial ground consists of 25 individuals; 13 have intentional cranial deformation and five also have dental mutilation, cultural practices which are similar to those of pre-Hispanic groups in southern Sinaloa and northern Nayarit, but until now, have not been seen in Sonora.
Some of the individuals were wearing ornaments such as as bangles, nose rings, earrings, pendants made from shells found in the Gulf of California, and one burial contained a turtle shell, carefully placed over the abdomen.
However, the archaeologists noted that the burials were not accompanied by the expected offerings and containers.
For archaeologists, the discovery is exciting new evidence of cranial deformation, something which has not been recorded before in the Sonora cultural groups.
"This unique find shows a mix of traditions from different groups of northern Mexico. The use of ornaments made from sea shells from the Gulf of California had never been found before in Sonoran territory and this discovery extends the limit of influence of Mesoamerican peoples farther north than has been previously recorded,"
said archaeologist Cristina Garcia Moreno, director of the research project.
Garcia Moreno has been conducting work on behalf of Arizona State University with approval of the National Institute of Anthropology and History (INAH).