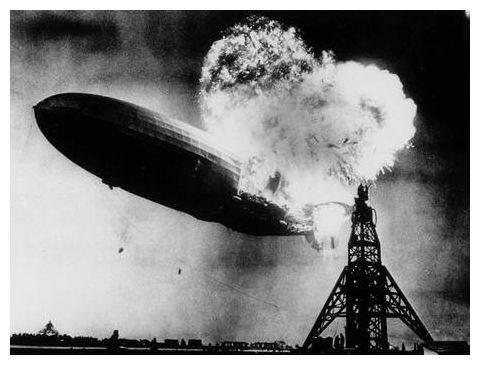 The dream was a fleet of hydrogen-filled airships criss-crossing the globe, silvered hulls shining in the sunlight. And for a while the fantasy became reality, For the Hindenburg was the Concorde of its day - able to cross the Atlantic in about three days, twice as fast as going by sea.
With nearly 100 on board, the 245m airship was preparing to land at Lakehurst, New Jersey, on 6 May 1937, when the age of airship travel ended. In front of horrified onlookers, the Hindenburg exploded and plunged to the ground in flames. Thirty-five of those on board died.
Now, 76 years later, a team of experts claims to have solved one of the greatest mysteries of the 20th century: the real cause of the Hindenburg air disaster. And they name static electricity as the culprit.
Led by a British aeronautical engineer, Jem Stansfield, and based at the South West Research Institute in the US, the team blew up or set fire to scale models more than 24m long, in an attempt to rule out theories ranging from a bomb planted by a terrorist to explosive properties in the paint used to coat the Hindenburg.