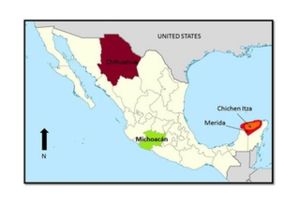 Long before the arrival of European colonizers, the indigenous people of Mexico showed wide variation in their facial appearance, a diversity that perhaps has not been fully appreciated, a new study of skulls suggests.
"There has long been a school of thought that there was little physical variation prior to European contact," study researcher Ann Ross, a
forensic
anthropologist at North Carolina State University, said in a statement.
"But we've found that there were clear differences between indigenous peoples before Europeans or Africans arrived in what is now Mexico."
In other words, the researchers say there is not one phenotype, or bundle of physical characteristics, for all native people - contrary to earlier studies that looked at hair color, skin color and body form, and concluded that physical variation among
indigenous Mexican people
was modest.