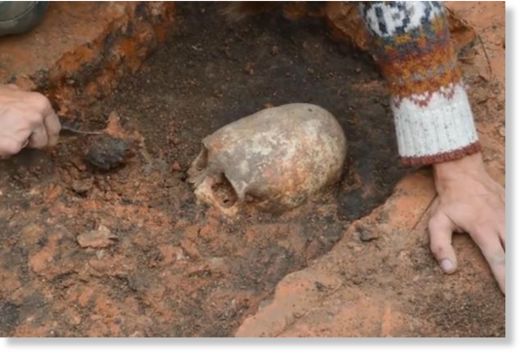 A skeleton which has been found on a site known as Russia's Stonehenge has sparked fresh ideas about extra terrestrial visitor to earth.
The elongated skull shaped slightly like an egg on an otherwise humanoid form has brought garnered enthusiasm from UFO watchers rushed who insist it's proof that aliens had once visited Earth.
Archaeologists, however, have insisted that the skeleton, which belonged to a female from a 4,000 BC settlement, had a perfectly reasonable explanation for the skull which looks elongated.
They state that the tribe which had lived in Arkaim near the modern-day city of Chelyabinsk in central Russia used to bind the head to make it grow out of shape.
UFO watchers have countered with the claim that if this was the case, it was simply a way of mimicking the skulls of the alien visitors, offering proof of visitation.