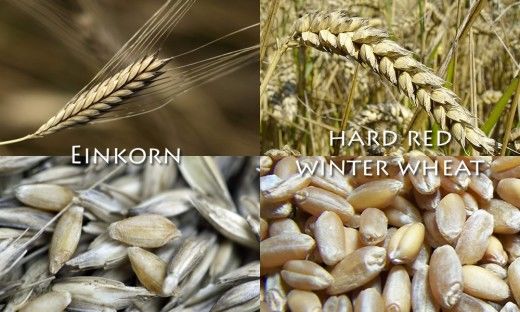 The ancient British were not cut off from Europeans on an isolated island 8,000 years ago as previously thought, new research suggests.
Researchers found evidence for a variety of wheat at a submerged archaeological site off the south coast of England, 2,000 years before the introduction of farming in the UK.
The team argue that the introduction of farming is usually regarded as a defining historic moment for almost all human communities leading to the development of societies that underpin the modern world.
Published in the journal Science, the researchers suggest that the most plausible explanation for the wheat reaching the site is that Mesolithic Britons maintained social and trade networks spreading across Europe.
These networks might have been assisted by land bridges that connected the south east coast of Britain to the European mainland, facilitating exchanges between hunters in Britain and farmers in southern Europe.
Called Einkorn, the wheat was common in Southern Europe at the time it was present at the site in Southern England -- located at Bouldnor Cliff.
The einkorn DNA was collected from sediment that had previously formed the land surface, which was later submerged due to melting glaciers.