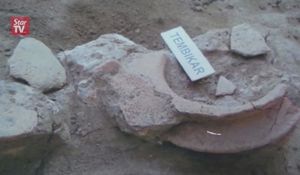 Archaeologists have discovered a number of ancient shipwrecks lying in mud at the site of an ancient town called Kedah Tua in Malaysia. An investigation of the wrecks may force historians to rewrite the history of South-East Asia.
The ships may predate the ancient city of Angkor Wat in Cambodia, itself more than 1,000 years old, by around 2,000 years.
The wrecks were detected by ground penetrating radar, enabling the archaeologists to reveal the outlines of more than five ships buried between five and 10 meters (16 and 33 feet) underground at the Sungai Batu Archaelogical Site, near Semeling.
The site appears to have been
one of the oldest civilizations in the region
,
reports
New Strait Times Online
.