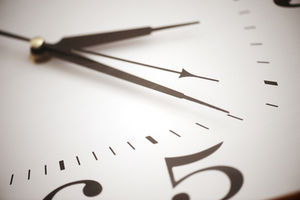 How did we come to divide the hour into 60 minutes and the minute into 60 seconds? These smaller divisions of time have been in practical use for only about 400 years, but they were vital to the advent of modern science.
For millennia, ancient civilizations looked to the sky to measure the big units of time. There's the year, which is the time it takes Earth to complete one orbit around the sun; the month, which is approximately how long it takes the moon to orbit our planet; the week, which is approximately the time between the four phases of the moon; and the day, which is the duration of one rotation of the Earth's on its axis.
Dividing the day was not so straightforward, though hours and minutes have their origins in traditions tracing back thousands of years.