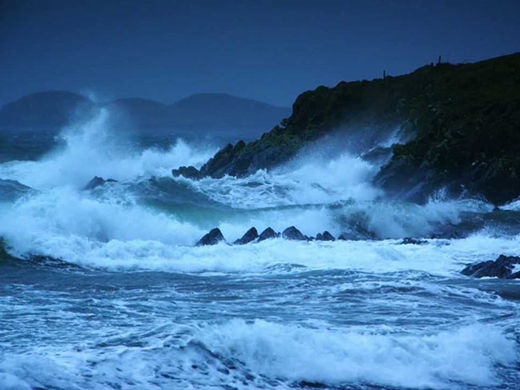 A prominent
Irish archaeologist
has called on the government to establish a 'rescue unit' after an axe aged 6,000 to 7,000 years old and other artefacts were washed up by the recent
Atlantic seaboard storms.
Michael Gibbons wants the Irish state to immediately harvest the
historical
items unearthed by the New Year storms all along the Western coast.
He spoke as archaeologists identified yet more historic material thrown up by the storms according to the Irish Times newspaper.
These include a pink granite quern, or hand mill, estimated to be several thousand years old; several Mesolithic stone axes; a late medieval harbour; and early Christian burial grounds.