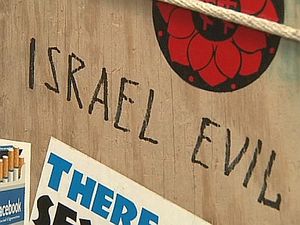 A Palestinian man was stabbed and assaulted by a group of Israelis late Tuesday in West Jerusalem.
Mohammad Marwan Oweis, 20, was on his way home after work to the East Jerusalem neighborhood of Silwan when an Israeli approached him and stabbed him in the hand after realizing he was Palestinian, his family told official news agency Wafa.
Oweis tried to defend himself after being stabbed, at which point nine Israelis described as "religious" attacked him with a club, hitting him over the head and body.