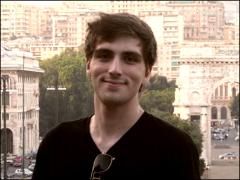 Everett, Washington -- Rose Saffioti is trying to make the best of Friday night. She's keeping busy at her family restaurant along Mukilteo speedway, but mostly, she's thinking of her
son Michael
.
"When I have to sleep at night, and close my eyes, it's hard," she said. "Believe me, when I got the call that my son was dead -- I couldn't even -- like, why? Something was wrong."
Earlier this year, Michael went to the Snohomish County jail for one night. He had missed a court date and turned himself in.
He was asthmatic, had anxiety problems and self-medicated with marijuana to calm down. But he didn't have a medical card and it got him into trouble.
Michael was also acutely allergic to dairy. And that early morning changed everything.