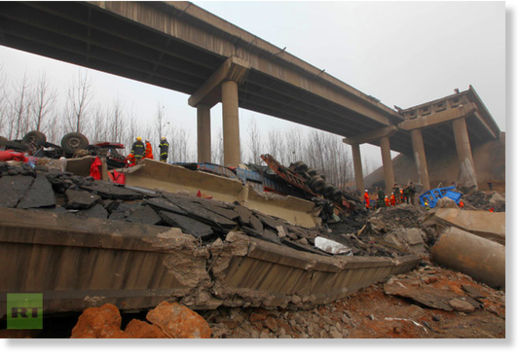 A truck laden with fireworks exploded on an elevated highway in central China, killing at least nine people and injuring 13. The force of the blast sent several vehicles plummeting off the road, destroying an 80-meter section of the highway.
Salvage teams are currently at the scene of the incident on the G30 expressway in China's Henan province. The blast took place at 8:52am local time (00:52 GMT), Chinese state news outlet Xinhua reported, citing local officials.
The massive explosion threw six vehicles into a ravine 30 meters below the raised highway; the survivors were retrieved by emergency teams.