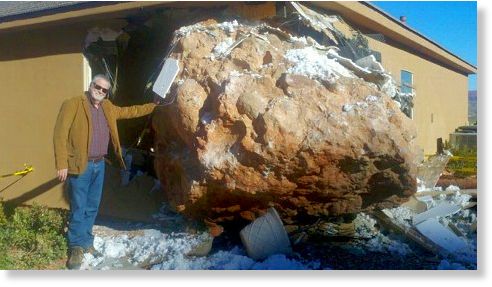 It was a nightmare for a Utah woman who awoke in the middle of the night to the rumble of a boulder that rammed through her bedroom.
The 12-foot-wide-by-9-foot-tall rock pummeled through Wanda Lee Denhalter's bedroom at 3 a.m. Jan. 19, breaking her jaw and sternum.
Her husband, Scot Denhalter, was not home during the incident.
"Just knowing a rock had pinned her in the bedroom frightened me," Denhalter was quoted as saying in The Spectrum. "I feel a bit guilty because I wasn't there. She stumbled around probably in shock. She found her phone and called 911."