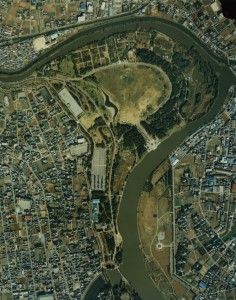 According to a Japanese news outlet,
Iza
, on July 1st, 2011 63-year-old Mr. Takashi Kabayama was found dead with a plastic bag over his head in his home office.
Kabayama was a member of the Tokyo Metropolitan Assembly for the Liberal Democratic Party and had been measuring radiation in an assortment of locations throughout Tokyo.
He would then upload his findings to his blog for the world to read and on the day before he died (June 30, 2011) he measured 0.25 microSv/h in Mizumoto Park in the Katsushika ward located in Tokyo.
Fukushima Diary
reported
on February 22, 2012 via
Gendai
that ludicrously high levels of cesium contamination were discovered, also in Mizumoto Park.
These levels were so high that they "turned out to be the same level of [the] 'off-limits zone' in Chernobyl."