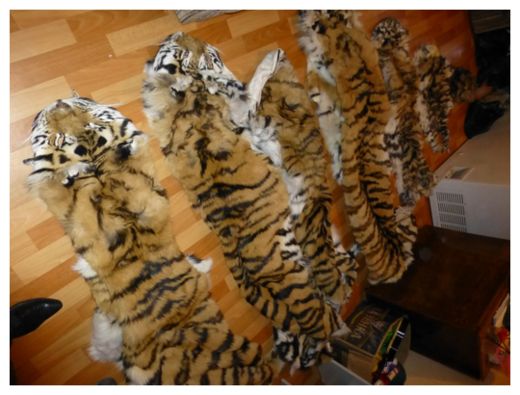 Authorities say they have seized eight Siberian tiger skins in a sting operation in Russia, a grim recovery hinting that black-market demand for the big cats remains high.
Acting on a tip, local police raided a home in Arseniev, a tiny city near Russia's border with North Korea, where they found the eight skins, including the hides of four cubs, according to the World Wildlife Fund (WWF). A suspect, whose name has not been released, was taken into custody, WWF officials said.
A preliminary investigation indicated that the suspect was engaged in illegal trade in the Chinese market, according to the conservation group. And there were clues that more than just these eight cats were killed. While no skins of nursing female
tigers
were found, one of the skinned cubs was suckling, suggesting the baby's mom also may have been killed and sold.