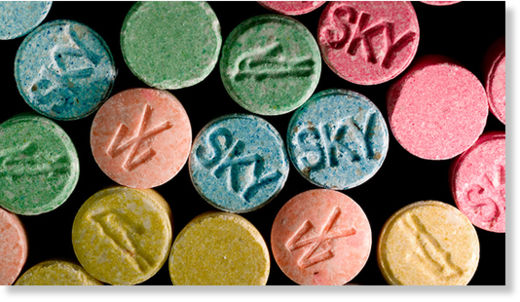 Britons' spending on prostitution and illegal drugs bolsters the UK economy by as much as £11 billion (US$17.8 billion) per year, according to newly published figures from the Office of National Statistics (ONS).
Revised data released by the government statistical body indicates that household spending increased in 2012, partially as a result of Britons' consumption of narcotics and prostitution services.
The ONS estimated the average yearly impact of illegal narcotics - such as heroine and cocaine - on household expenditure between 1997 and 2013 to be £6.7 ($10.8) billion per year.
Meanwhile, prostitution contributes £4.3 billion ($6.9 billion) per year to Britain's economy if gauged in terms of current market prices, the body suggests.
Data released by the ONS in May estimated that illegal drugs and prostitution contributed approximately £10 billion ($16.2 billion) to the UK economy between 1997 and 2009.
This figure exceeded the amount spent on the construction of houses across the state over the same period.