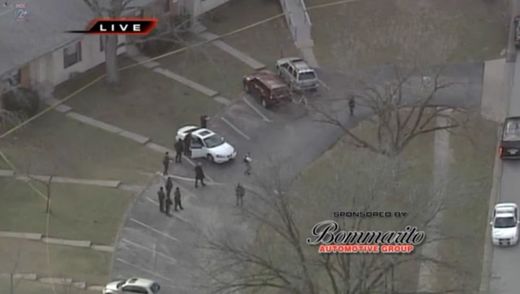 At least one person died during a night of fiery chaos in Ferguson.
Police found a body inside a car parked near the Canfield apartment complex in the St. Louis suburb,
close to where 18-year-old Michael Brown was shot dead in August
.
The victim - an unidentified black male in his 20s - was shot and burned,
KTVI reported.
Police are investigating the incident as a suspicious death.
It's not clear if he was a victim of Monday's riots, which erupted after a
grand jury refused to indict
officer Darren Wilson for the August shooting death of the unarmed teenager.
Furious protesters
set at least 25 buildings ablaze
and looted a slew of local businesses in suburb and greater St. Louis overnight Monday and into early Tuesday.