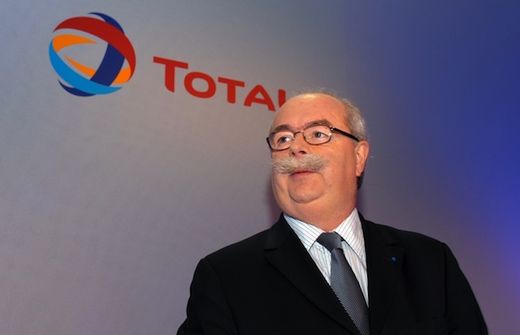 The CEO of France's oil and gas giant Total, Christophe de Margerie, was reportedly among five people killed in a business jet crash at Vnukovo Airport in Moscow after the aircraft hit a snowplow on take-off.
Total's chairman and CEO was the only passenger in the Falcon 50 business jet besides three crewmembers, LifeNews cited a source as saying. Another source confirmed to TASS that de Margerie was the only passenger who checked in for the private flight to Paris, adding that the 3 crewmembers were also French citizens.
Total has so far not confirmed the reports of its CEO's death. "To date, I have no information that I could tell you. When and if it appears, you can get it from the press secretary or read the communiqué," a representative of the company told RIA Novosti.
CEO of France's Total dies in jet crash at Moscow's Vnukovo Airport - report http://t.co/AWNpuaAuCqpic.twitter.com/oA8aWLRCOZ
- RT (@RT_com) October 20, 2014
During take-off at around 0:10am Moscow time on Tuesday, the light aircraft, according to preliminary data, hit a snow-clearing machine with its landing gear. Due to the damage, the pilot reportedly decided to turn back and land.