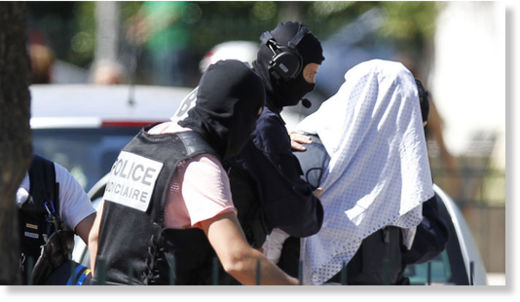 A man under investigation for allegedly beheading his boss and trying to blow up a gas factory in France claimed that his actions were not religiously motivated, a source close to the investigation told Reuters.
Yassin Salhi, 35, told the police he was not a jihadist and committed the attack the day after a spat with his wife, and several days after a quarrel with his boss, Herve Cornara.
Salhi tried to blow up the "Air Products" gas factory in the town of Saint-Quentin-Fallavier near Lyon. He entered the facility using his duty pass. Police later found the beheaded body of Salhi's boss on the factory premises.
They also found two black flags with Arabic lettering resembling those of Islamic State [IS, formerly ISIS/ISIL].