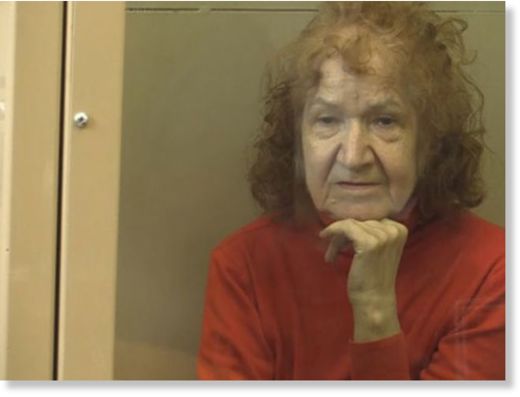 Police in St Petersburg have arrested
an elderly pensioner suspected of killing at least a dozen people over the last two decades
. RT's Ilya Petrenko followed the traces left by the serial killer.
The news about a 68-year-old "babushka" serial killer shocked St. Petersburg earlier this week. Tamara Samsonova murdered her 79-year-old companion Valentina for allegedly not washing tea cups, cut up her body into eight parts and dumped them in different places around the neighborhood.
The locals in St Petersburg's Frunzensky district started to find body parts in late July. After the first ones were found on the streets Monday, July 27, in a couple of days police picked up the right trail. It turned out that neighbors had seen Samsonova carrying large parcels out of the residential building where Valentina had disappeared from.
CCTV footage confirmed their testimony, and when police searched through Valentina's apartment, they found traces of blood and a handsaw in the bathroom.