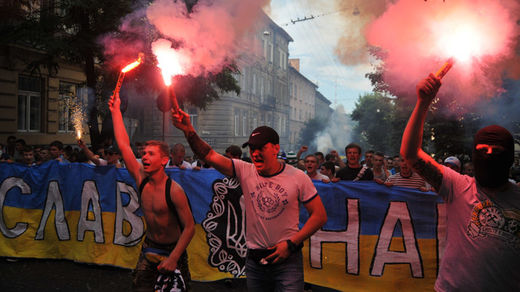 Retired General Waldemar Skrzypczak, an influential figure in the Polish military, says
he withdraws all words of support for Ukraine due to the country's sliding towards nationalism. Earlier he advocated supplying heavy weapons to Kiev.
The angry U-turn in attitudes towards the Ukrainian government was published on Friday in the
Gazeta Prawna
newspaper.
Skrzypczak said
he is outraged with a law that the Ukrainian parliament passed hours after Polish President Bronisław Komorowski spoke before the MPs to express support for Ukraine.
The law gave benefits to all people who fought for Ukraine's independence throughput history.
Those include fighters of the Ukrainian Insurgent Army, or UPA, which was responsible for mass killings of Polish citizens in 1943-44.
The tragic events are known as Volhynian slaughter in Poland.
"
I realized that Ukraine has no concern for Polish people.
I am talking about what happened in Volhynia, the slaughter of 100,000 Poles by the UPA," the ex-general said.