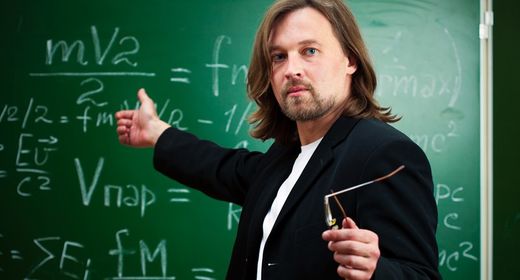 An Italian science writer reviewing a paper written in 1987 by two well-known physicists from Lawrence Livermore National Laboratory, noted a third author with an intriguing and profane Italian name which translates to "total *sshole."
Vito Tartamella
discovered what turned out to be a private joke, when reading "Diffusion in a Periodic Lorentz Gas", published in 1987 in the
Journal of Statistical Physics
, and credited to physicists Bill Moran, William G. Hoover, and 'Stronzo Bestiale.' Recognizing the Italian name as slang meaning 'total *sshole,' Tartamella contacted the now-retired Hoover for an explanation.
According to Hoover he had submitted a paper on "connecting fractal geometry, irreversibility and the second law of thermodynamics,' only to have it rejected by the
Physical Review Letters
and the
Journal of Statistical Physics
refused to publish it because,
according to him it "contained too innovative ideas."