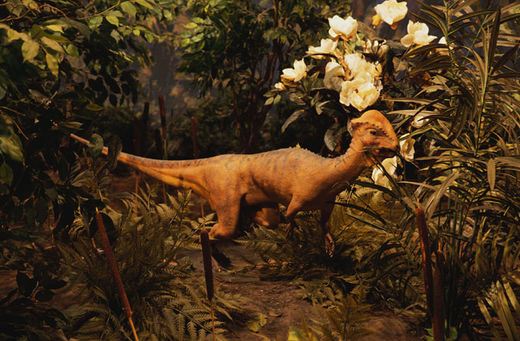 The first ever reconstruction of how dinosaurs breathed finds that these long-extinct animals used each heavy, mucous-moistened breath to smell their surroundings and to cool their brains.
The study, published in the
Anatomical Record
, helps to explain why most non-avian dinosaurs had such long snouts. It also adds another dimension of life to these prehistoric animals, the last of which took its final breath around 65 million years ago.
Lead author Jason Bourke and his team used plant-eating
Stegoceras
as a model dinosaur since it had a particularly bony skull with fossilized bones in its nasal region still in place.