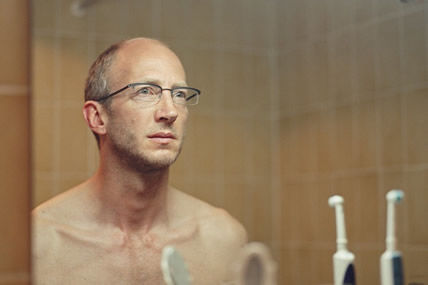 Mirror mirror on the wall, am I at risk of heart disease? Behavioural change is the most effective method in implementing primary prevention in terms of a healthy lifestyle. It is also the most viable approach to reduce the socio-economic burden of chronic and widespread diseases, such as cardiovascular and metabolic diseases.
Wize Mirror soon available to consumers, looks like a mirror, but incorporates 3D scanners, multispectral cameras and gas sensors to assess the health of someone looking into it
.
The mirror will assess health status by examining the person's face, looking at fatty tissue, facial expressions and how flushed or pale they are, including telltale markers of stress or anxiety, while the gas sensors take samples of the user's breath looking for compounds that give an indication of how much they drink or smoke.
The 3D scanners analyse face shape to spot weight gain or loss, while the multispectral cameras can estimate heart rate or haemoglobin levels.
After the software has analysed the face - which only takes about a minute - the mirror produces a score that tells the user how healthy they seem. It also displays personalised advice on how to improve their health.