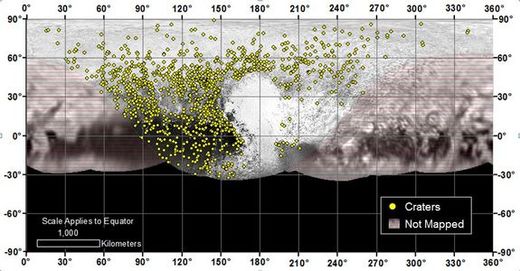 Pluto has a surprisingly youthful heart — the smooth, round region on the dwarf planet's surface is no more than 10 million years old, a blink of an eye in the 4.5-billion-year lifetime of the solar system.
The large,western lobe of the "heart" on Pluto's surface is
also known as Sputnik Planum
, and it is strikingly free of craters. This suggests that geologic processes recently smoothed the region over. Researchers with NASA's New Horizons mission said this is surprising, because such processes require an internal heat source, which is often lost in small bodies like Pluto.
"It's a huge finding that small planets can be active on a massive scale, billions of years after their creation," New Horizons principal investigator Alan Stern, of the Southwest Research Institute (SWRI) in Colorado, said on Monday (Nov. 9) at the Division of Planetary Sciences of the American Astronomical Society (AAS) meeting in National Harbor, Maryland.