A lucky star somehow survived the explosive death of its stellar companion, new images reveal.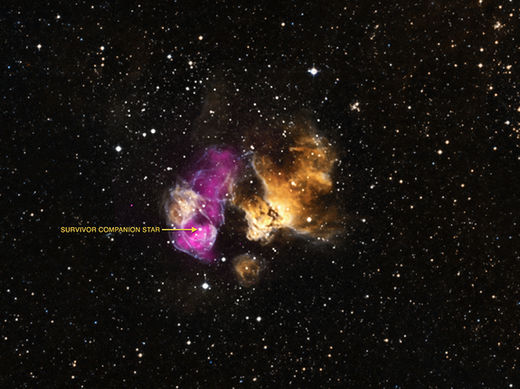 Scientists located the star while examining DEM L241, which lies about 160,000 light-years away in the Large Magellanic Cloud, a small galaxy neighboring our own
Milky Way
. The supernova remnant itself is very bright in X-rays, indicating it's still hot.