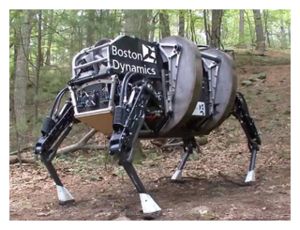 By 2029, computers will be able to understand our language, learn from experience and outsmart even the most intelligent humans, according to Google's director of engineering Ray Kurzweil.
One of the world's leading futurologists and artificial intelligence (AI) developers, 66-year-old Kurzweil has previous form in making accurate predictions about the way technology is heading.
In 1990 he said a computer would be capable of beating a chess champion by 1998 - a feat managed by IBM's Deep Blue, against Garry Kasparov, in 1997.
When the internet was still a tiny network used by a small collection of academics, Kurzweil anticipated it would soon make it possible to link up the whole world.
Now, Kurzweil says than within 15 years robots will have overtaken us, having fulfilled the so-called Turing test where computers can exhibit intelligent behaviour equal to that of a human.
Speaking in an
interview with the Observer
, he said that his prediction was foreshadowed by recent high-profile AI developments, and Hollywood films like
Her
, starring Joaquin Phoenix.