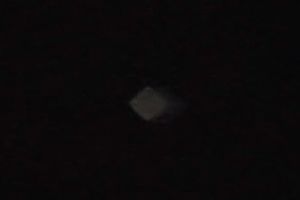 This strange light was seen hovering in the night sky above Merseyside.
The
mystery diamond-shaped object pulsated, getting brighter and bigger and then fading only to reappear again.
It was spotted over the sky in Merseyside at around 4.45am today.
Matthew Oliver, who filmed the
curious phenomenon
, said: "It caught my eye as it was shining very brightly through my bedroom window and as I watched it began to gradually dim then slowly increase again in intensity as if on a dimmer switch.