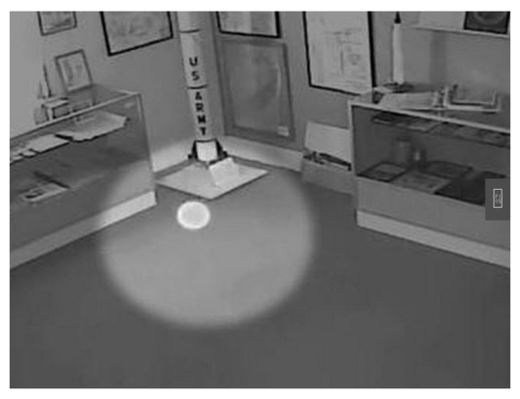 Titusville, Florida -
A strange object was caught on surveillance video at the U.S. Space Walk of Fame Museum
in Titusville.
Employees have noticed an orb-shaped object a couple of times and have no idea what it is.
On two separate occasions in just the last week, the orb was spotted by surveillance cameras.
This video, which has garnered more than 500 views on YouTube, was taken May 12 in a room filled with artifacts, memorabilia and photos from the Mercury and Gemini space programs.
The video shows the mysterious object come into frame, leaves, then comes back before suddenly disappearing.
In a video, taken May 15, you can see it quickly move around toward the bottom of the screen before vanishing once again.
"We can't explain it, nor can the (person) who put in the system for us," Charlie Mars, the president of the U.S. Space Walk of Fame Museum.