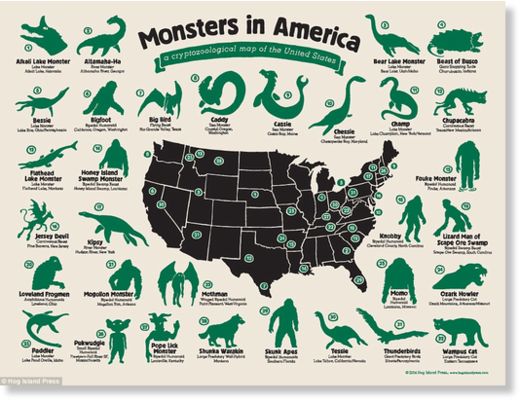 From the Jersey Devil to the Mothman, the US is filled with fictional creatures that have come to life in the nation's imagination.
Now one artist has decided to draw these cryptids by hand, revealing the beasts that are feared the most in each state.
'The map is a bit of a declaration of optimism and wonderment as to what might be possible on planet Earth,' artist Mark Adams told Dailymail.com.