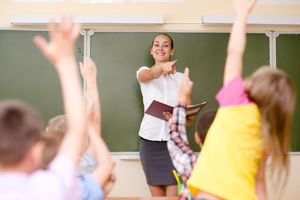 You are what you eat, the saying goes, and now a study conducted by researchers at UC Santa Barbara and the University of Pittsburgh suggests that the oft-repeated adage applies not just to physical health but to brain power as well.
In a paper published in the early online edition of the journal
Prostaglandins, Leukotrienes and Essential Fatty Acids
, the researchers compared the fatty acid profiles of breast milk from women in over two dozen countries with how well children from those same countries performed on academic tests.
Their findings show that the amount of omega-3 docosahexaenoic acid (DHA) in a mother's milk -- fats found primarily in certain fish, nuts and seeds -- is the strongest predictor of test performance. It outweighs national income and the number of dollars spent per pupil in schools.
DHA alone accounted for about 20 percent of the differences in test scores among countries, the researchers found.
On the other hand, the amount of omega-6 fat in mother's milk --
fats that come from vegetable oils such as corn and soybean -- predict lower test scores
. When the amount of DHA and linoleic acid (LA) -- the most common omega-6 fat -- were considered together, they explained nearly half of the differences in test scores. In countries where mother's diets contain more omega-6, the beneficial effects of DHA seem to be reduced.
Comment:
Polyunsaturead vegetable oils are some of the worst fats you can ingest
. These are fats to be avoided at all costs and include polyunsaturated oils sold for cooking, anything sold in clear plastic bottles, margarines or other tub spreads, any hydrogenated or partially hydrogenated oils, trans fats, inter-esterified fats, vegetable shortening, 'vegetable oil', cottonseed oil, all genetically modified oils like canola oil, corn oil and soy oil. Most of the corn, canola and soy grown is genetically modified. In a
recent study
, pigs and cows fed on the rather common diet of GMO corn and soy have suffered digestive and reproductive disorders. This is of particular importance since the human digestive tract is very similar to that of pigs.