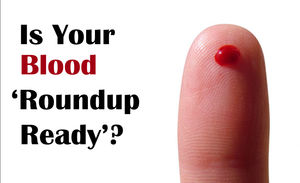 Much of the focus of late has been on the toxicity of the main ingredient in Roundup 'weedkiller,' namely,
glyphosate
. And rightly so: far from being 'practically non-toxic,' as advertising copy once bragged,
[i]
the chemical has recently been shown to exhibit
toxicity in the parts-per-trillion concentration range
, and is
being found literally everywhere: in the water, soil, air, rain and our food
. But very little research has been performed on its metabolites and so-called 'inactive ingredients' - until now.
A new study, published in
Pesticide Biochemistry and Physiology
titled, "The effect of metabolites and impurities of glyphosate on human erythrocytes (in vitro)," reveals that
the problem with the growing global contamination of the biosphere with agrichemicals used in the farming of genetically modified foods is far worse than most will either admit or acknowledge.
The researchers describe the background context of their study:
"Today, the dissemination of glyphosate in the environment increases, and humans are permanently exposed to its action. Worstcase scenario provides even ten-fold increase of using a glyphosate in the following years [32]. Considering the widespread and frequent use of glyphosate throughout in world, thus the current risk assessment is important because the exposure will concern not only the users of the preparations containing glyphosate, but also those who do not have direct contact with that herbicide."