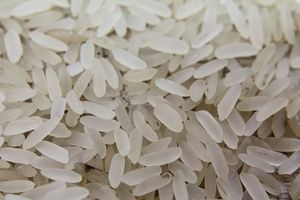 Natural Blaze note:
when reports started surfacing several years ago about fake, plastic rice it shocked the world. Maybe everyone forgot because it didn't affect them and the reports of it settled on a few particular Chinese cities. However, the problem continues and it is insidious. For a poor Chinese family to unwittingly consume the equivalent of one plastic bag per three bowls of rice - this is cruel!
China has been producing fake rice for at least
four years
, and it is still on the market. Singapore media reported that this "rice" is produced with potatoes, sweet potatoes and - believe it or not - poisonous plastic. It is shaped like regular rice grains but remains hard after cooking and can cause serious health issues.
The rice in question China's
Wuchang rice
.
The rice is very popular because the real Wuchang rice is famous for its smell, and it costs more for its quality (almost
double the price
), according to Blue Ocean Network (BON) TV report, a popular English Channel in China.
But many consumers still don't know what they're getting.