Prior to my first trip to Paris, I was given a warning about the city from friends and gluten-free bloggers alike: it's very difficult to go gluten-free in Paris.
I thought that seemed preposterous. I have traveled all over the world being gluten-free and had even visited the French Alps before, and didn't have much of a problem. But again, the warnings persisted. I was told in pastry land (AKA Paris) it was rare to find chefs and bakers who were able to hold the flour, or have any interest in using GF alternatives.
I did what any good technologically savvy journalist and social media goddess would do. I took to Twitter.
A follower of mine suggested I go to the
Bio Sphere Café
. He was an American living and traveling in Paris and told me of this gluten-free, organic café that had both savory and sweet treats that were not to be missed.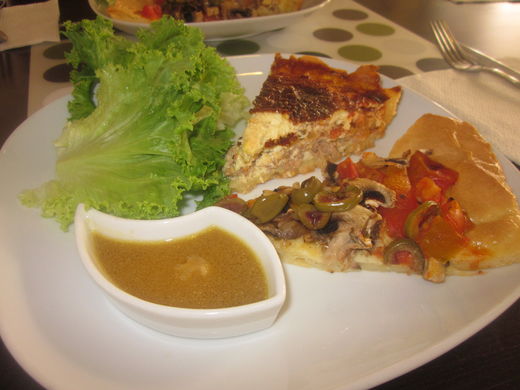 I reached out to the owner Sylvie Do, who welcomed the chance to meet with me and showcase some gluten-free pastries at her own restaurant that she launched two years ago. I brought my friend Jeanene along, who thankfully shared my enthusiasm for finding a gluten-free spot in Paris.