If you are one of those people who pops an aspirin every night or tend to have a pill for the
smallest of ailments, you might be doing more harm than good to your body. While aspirin has been touted to be the one drug that can help stop the onset of heart disease, author of '
All About Bacteria
', Ravi Mantha has a different take on the phenomenon. Here are excerpts from his book.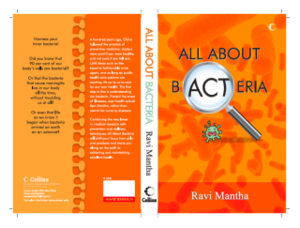 There have been so many studies on the role of aspirin in reducing heart disease that there is a medical community consensus on this issue: a daily dose of aspirin can reduce your risk of heart disease by - wait for this - 15 per cent!
There are two problems with this consensus. First, 15 per cent is not very high. Second, no one actually knows why aspirin reduces heart disease. Is it because it is a blood thinner, and thin blood is good for the heart? Does aspirin somehow slow down hardening of the arteries? No one knows.
But let me lay out a conjecture and challenge the medical community to disprove it.
I have argued that excess iron increases cortisol and promotes plaque formation.
This is the reason why men are more susceptible to heart disease than women in their thirties, forties and fifties. Post-menopause, women's iron levels gradually increase, and they catch up with men in the heart disease stakes in their seventies and eighties. Enter the humble aspirin. Aspirin has been shown to increase microbleeds in the brain according to a well accepted Dutch study. But where else in the body are we bleeding when we take regular aspirin?
We know that in larger doses, aspirin causes full-scale bleeding in the stomach and in the gastrointestinal tract. But what about microbleeds in the stomach at lower doses? I conjecture that the reason aspirin reduces the incidence of heart disease is because even in low doses it causes microbleeding in the stomach and gastrointestinal tract. Unlike the Dutch study, where MRI scanners were used to look at microbleeds in the brain, no one has yet looked at the stomach and intestinal tract of aspirin users using MRI scanners.