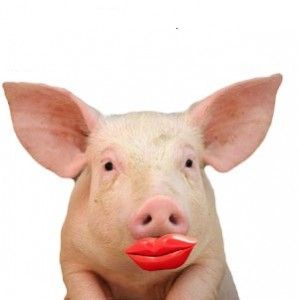 Wikipedia defines the phrase
lipstick on a pig
as "a rhetorical expression, used to convey the message that making superficial or cosmetic changes is a futile attempt to disguise the true nature of a product." Which brings us to yet another of psychiatry's futile attempts at medical legitimacy...
Just when you thought
psychiatric diagnosing
couldn't get any nuttier, the Grand Poobahs of we-determine-acceptable-behavior are resorting to relying on a computer test that reportedly "measures motion and analyzes shifts in attention state to give a clear picture of ADHD symptoms."
Remarkably, in this latest attempt to find any objectivity in an
ADHD diagnosis
, psychiatrists actually reinforce the fact that there is no science to support the alleged mental disorder.
Here's how the ADHD computer allegedly "works." The Pearson, Llc., Quotient device is a computer, equipped with infrared motion-tracking equipment (head and leg straps) that reportedly measures the test-takers movements against a database of results of "real" ADHD patients. Numerous variations of star-shaped images intermittently flash on the screen, requiring the test subject to make the appropriate choice by hitting the space bar. The entire process lasts no longer than 20 minutes and too much recorded movement could justify an ADHD diagnosis.