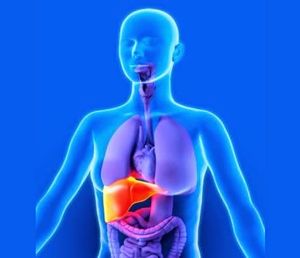 Optimizing liver function helps ensure the body can effectively rid itself of pollutants, heavy metals and various other toxins. Supporting liver health is paramount to our health and well-being. It becomes especially important as we age because liver function naturally declines. Herbs and nutraceuticals that improve liver health can help ensure it is working at peak capacity and no toxins slip through and damage our cells.
Supplementing for Liver Health is Vital
Environmental toxins are a major concern in our modern world, and sadly they are unavoidable. Pesticides and other pollutants sprayed on crops don't just affect the food we eat, they contaminate the air we breath and leach into our drinking water. Even when choosing organically grown crops, the soil is almost always contaminated with these harmful chemicals, organic soil is becoming a rare commodity.
Our body cannot keep up with the increasing toxic burden of our world. Environmental toxins aside, it also has to deal with the endogenous toxins that are a byproduct of cellular energy production. Pharmaceutical medications can also impair liver function, with an enormous amount of the population taking some sort of medication, if not many, this is a problem.
Eating healthy is important for our health, but it isn't enough to maintain optimal liver and cellular function anymore. The foods we eat just don't contain the same nutritional value as they did even 50 years ago, making it virtually impossible to achieve the recommended nutritional intake through diet alone. This is where supplements come in, they have become a necessity in this day and age.