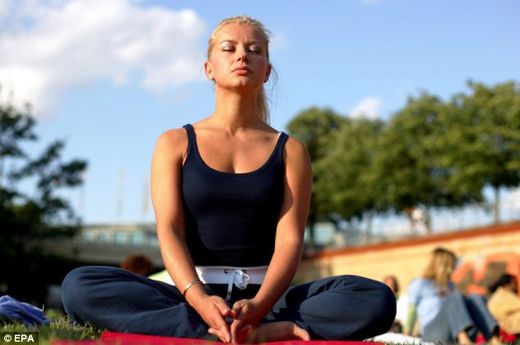 Meditating can have an almost instant effect on reducing stress, researchers have found.
They say three consecutive days of 25 minute sessions can have a dramatic effect.
Researchers studied 'mindful meditation' - a technique developed in the 1970s, which is even available online via websites such as calm.com
'More and more people report using meditation practices for stress reduction, but we know very little about how much you need to do for stress reduction and health benefits,' said lead author J. David Creswell, associate professor of psychology in the Dietrich College of Humanities and Social Sciences.
For the study, Creswell and his research team had 66 healthy individuals aged 18-30 years old participate in a three-day experiment.