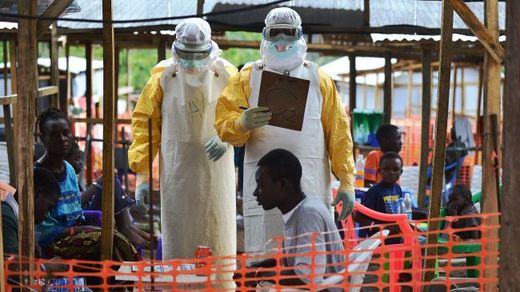 Swedish medical authorities are investigating a possible case of Ebola after a young man who recently had traveled to an Ebola-hit West African country was hospitalized in the capital Stockholm due to high fever and stomach pains.
According to local media, the unidentified man had developed high fever and stomach pains and was taken to Karolinska University Hospital in Stockholm on Sunday to receive medical care.
"Yes, we have a suspected [Ebola] case, but it's not confirmed," a spokeswoman for Stockholm County Council said on condition of anonymity.
Communicable disease specialist Ake Ortqvist said, "The risk that this is an Ebola case is minimal, but we are handling this with extreme care."
He further noted that that the probability for an Ebola outbreak in Sweden is very low."The virus is not airborne, but is spread among humans through direct or indirect contact via blood and other fluids," he pointed out.
Comment:
This is criminally ignorant to say that the virus only spreads via blood or other fluids, when lots of information show otherwise. Perhaps the specialist is ignorant of this and/or just sticks to his preconceived ideas about the virus or he is knowingly spreading lies. Lies that will only result in many more people being exposed to the virus.
More than 100 healthcare workers have died of Ebola and these are people who take the outmost precautions, when dealing with infected Ebola victims and yet they all died.
The question about Ebola that no one can answer