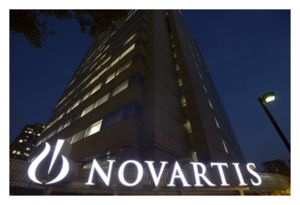 It is shocking to see how entrenched the collusive ties were between a pharmaceutical company and university hospitals during clinical testing of drugs.
An outside investigative committee commissioned by Novartis Pharma K.K. has released a report on the inappropriate involvement of Novartis employees in clinical trials of a leukemia drug produced by the drugmaker at the University of Tokyo Hospital and other medical institutions.
The report revealed that Novartis employees wrote research plans for conducting the clinical trials as well as documents explaining the trials to patients and consent forms for them to sign, showing their deep involvement in the research.
What is particularly disturbing is the fact that Novartis was aware of serious side effects from the drug but did not report them to the Health, Labor and Welfare Ministry - an act that could constitute a violation of the Pharmaceutical Affairs Law.
This is inexcusable and tantamount to covering up damage done to the health of patients.
Also, Novartis' acquisition of personal information regarding all patients who participated in the clinical testing is suspected to be a violation of the Personal Information Protection Law.
After the scandal surfaced, Novartis discarded survey papers written by the patients in an attempt to destroy evidence. This is unpardonable.
A criminal complaint has been filed against Novartis for tampering with clinical trial data for a hypertension treatment drug called Diovan. After this problem surfaced, Novartis decided not to allow its employees to participate in clinical research anymore, but the employees in question continued their involvement in the trial on the leukemia drug. We must say the firm lacks ethics.