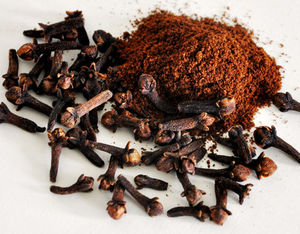 You might like the spicy taste of cloves in your meal. But cloves have a deeper side: The ability to halt the growth of a number of types of cancers, including breast, pancreatic, liver, and ovarian cancers.
So you like the taste of cloves as a spice? Turns out that
cloves
run deeper than taste.
Quite simply, cloves are dried flower buds from a plant scientifically called
Syzygium aromaticum L
.
Cloves have been used for centuries in several traditional medicines, including
Ayurveda
and Traditional Chinese Medicine. They have also been used in Indonesian, Thai and Kampo medicine of Japan for centuries.
This means that cloves have been clinically used as a medicine on billions of people for thousands of years.