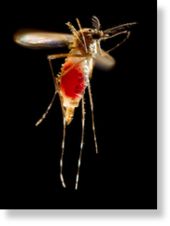 Florida Health officials Thursday confirmed the first locally acquired cases of the mosquito-borne virus chikungunya. The two cases are the first instances in the U.S. in which the virus was not contracted during Caribbean travel, according to the Florida Department of Health.
The infected individuals were described as a 41-year-old woman in Miami-Dade County who began experiencing symptoms on June 10, and a 50-year-old man in Palm Beach County, who first noticed symptoms July 1.
Officials said that chikungunya (pronounced chik-un-GUHN-ya) - spread by bites from infected Aedes aegypti or Aedes albopictus mosquitoes - is not contagious from person to person, is typically not life-threatening and will likely resolve on its own.
In both cases, Florida officials said, a person infected with the virus after visiting the Caribbean was then bitten again by an uninfected mosquito in Florida, which then transmitted the illness further.