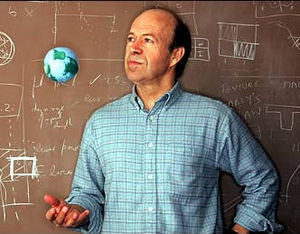 Before we get too worried about NASA's latest stamping-its-little-feet claims that
the world is getting hotter it is it is it IS
, let us first remind ourselves why
we should trust their temperature records slightly less far than we can spit.
Then let's have a closer look at the character and motives of the man in charge of NASA's Goddard Institute for Space Studies (GISS), Dr James Hansen. Last year, he was described by his former course supervisor at NASA, Dr John Theon, as an
"activist" and an embarrassment.
Or as the
Great Booker
puts it:
If there is one scientist more responsible than any other for the alarm over global warming it is Dr Hansen, who set the whole scare in train back in 1988 with his testimony to a US Senate committee chaired by Al Gore. Again and again, Dr Hansen has been to the fore in making extreme claims over the dangers of climate change. (He was recently in the news here for supporting the Greenpeace activists acquitted of criminally damaging a coal-fired power station in Kent, on the grounds that the harm done to the planet by a new power station would far outweigh any damage they had done themselves.)