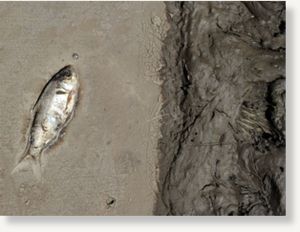 Fish in Brisbane waterways are starting to develop a red spot fungus from flood contamination, while authorities are rushing to fix a treatment plant to stop a sewage leak.
The Oxley sewerage plant was flood damaged a fortnight ago.
Department of Environment and Resource Management (DERM) director general John Bradley said Oxley Creek's enterococci levels, which indicate sewage contamination, were
"250 times higher" than normal
.