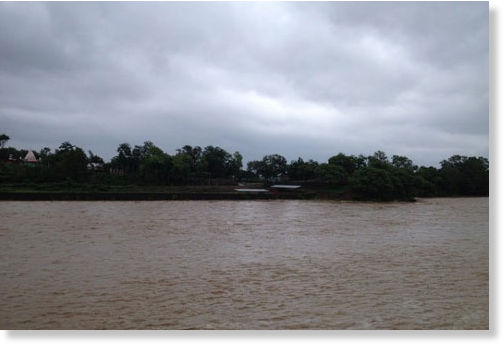 A total of 102 people were confirmed dead, 55 injured and 125 others unaccounted following the floods and landslides triggered by Monsoon rains in Mid-West region that took place a week ago.
Officiating Regional Adminstrator Raj Kumar Shrestha confirmed on Thursday that 102 people were found dead until today following the floods and landslides . He informed that 2,683 houses have been completely destroyed, displacing 23,753 people.
"The relief distribution has been difficult due to the geographical location and poor local mechanism," said Shrestha, "We are trying to make the relief distribution fast and systematic." Shrestha is Nepalgunj coordinator for rescue and relief management.
He further informed that at present food packages comprising rice, pulses, salt and oil are being distributed. "After proper coordination, we are trying our best to distribute the relief materials to the victims as soon as possible," said Shrestha.