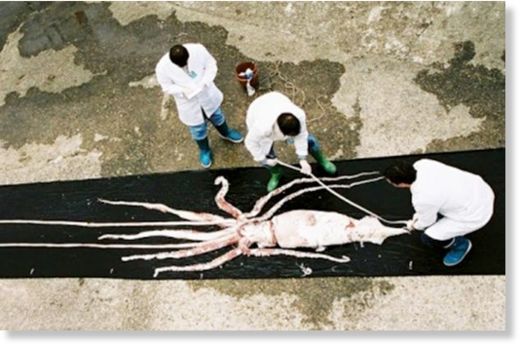 You'd be forgiven for thinking these images have come straight from a Sci-Fi film.
But these are pictures of a real giant squid, caught by fisherman off the coast of Spain.
The beast measured 33 foot and weighed in at a staggering 330lbs.
Believed to be a female, the squid was caught in the nets the fishermen were trawling at a depth of almost 500m.
Speaking of their surprising monster catch, one of the fishing boat crew said: "To see a specimen of this size can intimidate anybody, even those who fish every day and have spent a lifetime at sea."