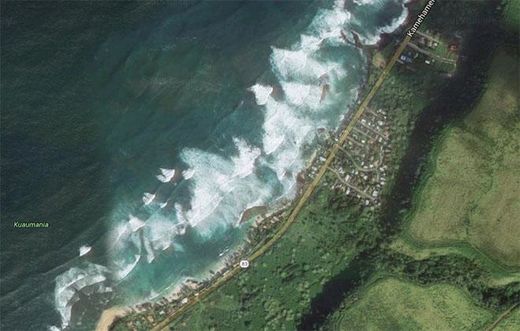 A 25-year-old surfer was hospitalized in critical condition this morning after he was attacked by a shark at a popular North Shore surf spot.
Paramedics responded to the attack at Leftovers, a surf break between Laniakea and Waimea Bay, at about 10:25 a.m.
Justin Baluch said he saw a paddleboarder and a surfer bringing the victim out of the water to Kamehameha Highway at about 10:20 a.m. and stopped his car to help.
The two people who brought him out of the water carried him out on a surfboard and used a surf leash as a tourniquet. "We were able to stop the bleeding," Baluch said.