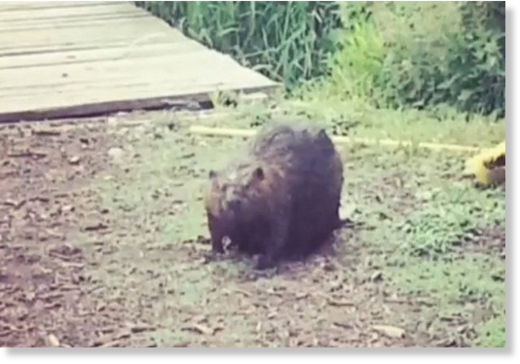 An Upstate New York man is recovering after being attacked by a beaver last week.
WHAM-TV
reports Michael Cavanaugh was in a kayak on Irondequoit Creek, about 7 miles outside of Rochester,
when a beaver jumped out of the water and knocked him overboard on Tuesday, June 10. The Lima, N.Y., resident was pulled underwater, bitten on his back and suffered deep puncture wounds on his arm.
"I heard my name called out from the shop and I ran out the door to see a guy getting pulled into the water," BayCreek Paddling Center trainer Nate Reynolds told the ABC affiliate of the attack on Monday.
"It was like watching a horror film."
According to
UPI
, Reynolds had to hit the beaver with a paddle multiple times to get it to let go of Cavanaugh, killing the rodent. The paddling center temporarily closed so animal control could find its carcass and test it for rabies.