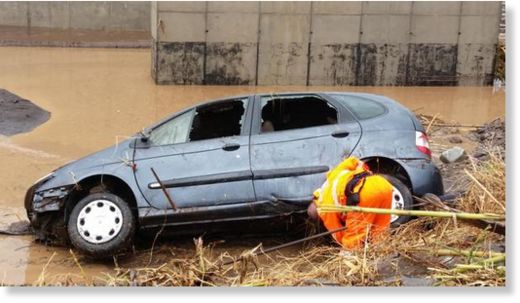 At least one person has died in flash flooding that struck on the tourist island of Tenerife. Some local media reports claim that at as many as 5 people have died in flooding in the Canary Islands between 19 and 20 October 2014.
Streets were turned to rivers as the eye of a storm passed over Tenerife and La Gomera islands,
dumping 140 mm of rain on the Santa Cruz area of Tenerife in just 24 hours
. Cars were submerged and tarmac ripped up from roads as raging flood water swept through the streets. Over 4,000 homes were left without power during the peak of the storm.