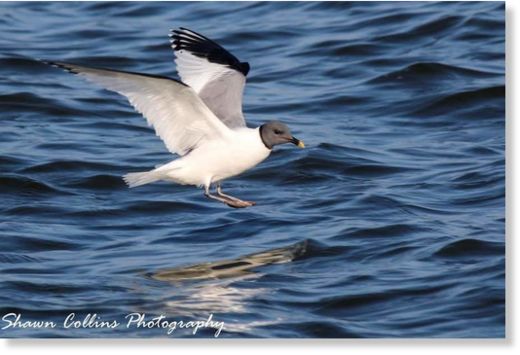 Visitors to Pymatuning State Park have been greeted in recent weeks by a very rare guest, Sabine's gull. Other rare guests may soon follow.
"Sabine's gull has been attracting birders from all over the area," said Meadville photographer Shawn Collins.
"The gull is normally only found out west, Alaska and northern Canada.
I was able to capture some photographs near the spillway area."
Collins says he has been a birder for most of his life and in recent years began to learn the skills of a photographer.
"It was just great to be able to photograph this bird right here at Pymatuning."
The Audubon Society in Meadville is aware of the rare bird at Pymatuning.
"It's just a beautiful bird," said Sarah Sargent, of the Audubon Society. "It's a good looking bird in its breeding plumage."