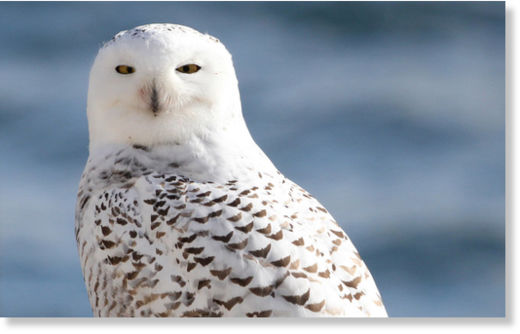 Several strong cold fronts in November helped deliver a wintry landscape to Wisconsin earlier than many would have liked.
If you're looking for a positive, here's one: the new whiteness isn't just snow.
At least 31 snowy owls have been recorded in Wisconsin this month
, according to Ryan Brady, research scientist with the Department of Natural Resources and bird monitoring coordinator for the Wisconsin Bird Conservation Initiative.
Like the early snow accumulation, the number of owls is unusually high for this time of year, according to Brady.
"It's probably a record,"
Brady said. "Thankfully, it's the kind of record that doesn't require shoveling and plowing."
The number of snowies in Wisconsin this month is even more extraordinary considering last year - which featured the largest number of the birds in the U.S. in decades -

only one snowy owl had been seen in the Badger State by mid-November

.
Snowy owls are large, charismatic birds that breed in the Arctic in summer and disperse in varying degrees to the south in winter.