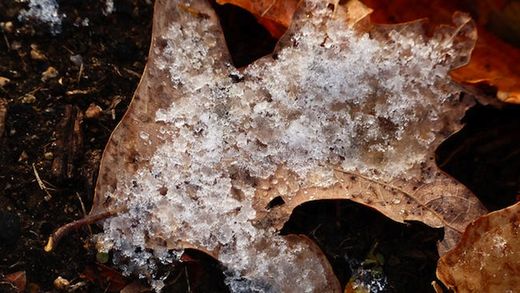 Windy conditions and snow have caused hundreds of flight cancellations and delays Friday at O'Hare International Airport, officials said.
As of 11 a.m., more than 300 flights were reported canceled and delays of up to an hour were reported at O'Hare, according to the Chicago Department of Aviation.
According to to
FlightStats
, an online site that monitors air traffic, 304 flights in and out of O"Hare had been canceled.
Halloween started with a record snowfall for many Chicago-area residents. As of 8 a.m. Friday, O'Hare and Chicago Rockford Airport had one-tenth of an inch of snow, the most snow on record for Oct. 31 for the city of Chicago, according to the National Weather Service.
Scattered snow showers are expected throughout Friday morning, said Gino Izzi, a meteorologist with the National Weather Service.
"It's just scattered showers, but it could come down decently, briefly," Izzi said. "I doubt anything will stick though."
Precipitation should end later Friday morning for the Chicago metropolitan area, but a high wind warning will be in effect until 6 p.m., with wind gusts expected to reach 60 mph near the lake.