Microfossils reveal warm oceans had less oxygen, according to Syracuse geologists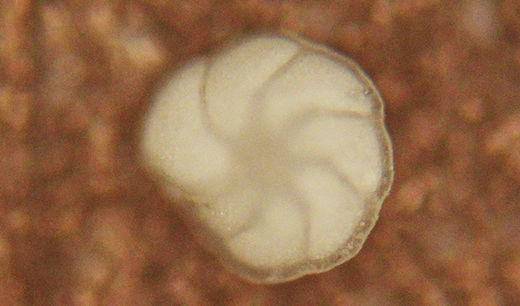 Researchers from Syracuse University's College of Arts and Sciences are pairing chemical analyses with micropalaeontology - the study of tiny fossilized organisms - to obtain a better understanding of how
global marine life was affected by a rapid warming event over 55 million years ago.
Their findings are the subject of an article published in the journal
Paleocenography
(John Wiley & Sons, 2014).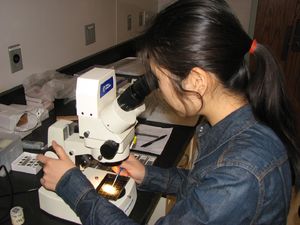 "Global warming impacts marine life in complex ways, of which the loss of dissolved oxygen [a condition known as hypoxia] is a growing concern," says Zunli Lu, Assistant Professor of Earth Sciences and a member of Syracuse's Water Science and Engineering Initiative. "Moreover, it's difficult to predict future deoxygenation that is induced by carbon emissions, without a good understanding of our geologic past."
Lu says this type of deoxygenation results in larger and thicker
oxygen minimum zones
(OMZs) in the world's oceans.
An OMZ is the layer of water in an ocean where oxygen saturation is at its lowest.
Much of Lu's work revolves around the Paleocene-Eocene Thermal Maximum (PETM), a well-studied analogue for modern climate warming. Documenting the expansion of OMZs during the PETM is problematic due to the lack of a sensitive, widely applicable indicator of dissolved oxygen.