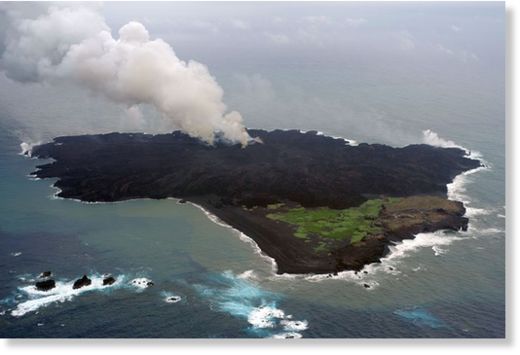 One major volcanic eruption could make Japan "extinct," a study by experts at Kobe University warns, although the chances of that happening are relatively slim.
The study, by Prof. Yoshiyuki Tatsumi and Associate Prof. Keiko Suzuki, concludes that the chance of a big eruption that would disrupt the lives of everyone in Japan are
about
1% over the next 100 years.
The researchers based their findings on the cycles and impacts of major eruptions in Japan on the study of the Aira Caldera near what is now the city of Kagoshima on southern Kyushu island. The caldera was created 28,000 years ago and has a diameter of 20 kilometers.
If a similar eruption were to take place in the area today, within about two hours the flow of molten rock, lava and ash would cover an area in which seven million now live. A large amount of ash would be carried across the country, shutting down transportation and other key systems, disrupting the lives of nearly 120 million people, or almost everyone in Japan.
"We should be aware," the researchers warn in their report to be published in November.
"It wouldn't be a surprise if such gigantic eruption were to take place at any moment."