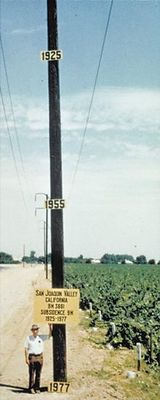 Walk into any grocery store in America and there's a good chance the fresh produce you see there was grown in California.
Up to half of the nation's fruit, nuts and vegetables are grown in the Central Valley
, one of the planet's most fertile growing regions, between Los Angeles and Sacramento.
Now, for the first time this century, the entire state is in severe to exceptional drought.
"It's really depressing for us to leave ground out. We're still paying taxes and payments on everything that's non-production," said Gene Errotabere, whose family has farmed the valley since the late 1920s. "I mean, it's this whole valley. It's just a breadbasket of our whole country here, and to see this much ground being fallowed is not something I like to see."