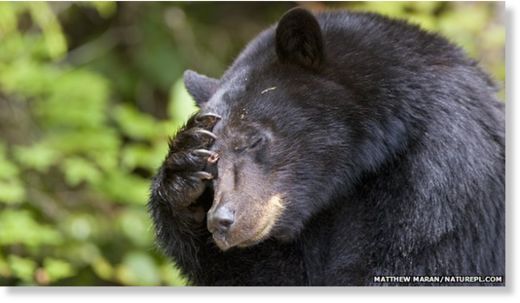 A woman and her dog were injured when they were attacked by a bear Monday night
outside a home
near Chico, in Butte County.
At about 11:30 p.m. Monday a woman who lives in Magalia heard a noise in her yard and her dog began barking. She let the dog out, heard sounds of a fight and stepped out herself.
According to California Department of Fish and Wildlife Capt. Patrick Foy, she said
a bear immediately came out from beneath a blue tarp, clawed her on the shoulder and bit her before running off.
The woman was taken to the hospital and treated for non-life-threatening wounds and given rabies treatment. The dog, a 9-year-old golden retriever, was taken to a veterinarian, and is in tough shape, according to Foy. "Sounds like he fought hardily," Foy said of the dog.
Fish and Wildlife are deploying a trap to the area to try and capture the offending bear. Foy said it should be in place by the end of the day.