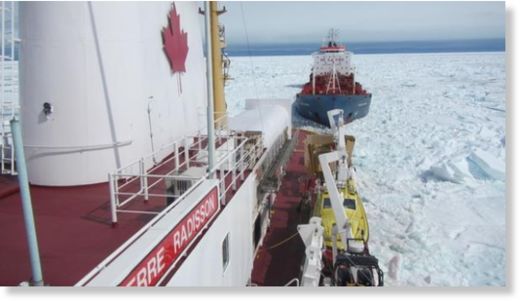 A carefully planned, 115-day scientific expedition on the Canadian icebreaker
CCGS Amundsen
has been put on hold as the vessel was called to help resupply ships navigate heavy ice on the eastern side of Hudson Bay.
"Obviously it has a large impact on us," says Martin Fortier, executive director of ArcticNet, which coordinates research on the vessel. "It's a frustrating situation."
During the summer, ArcticNet utilizes the
Amundsen
as a floating research center, running experiments 24 hours a day.