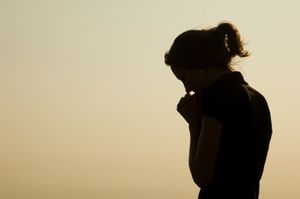 "Social" pain hurts physically, even when we see it in others
The distress caused by social stimuli (e.g., losing a friend, experiencing an injustice or more in general when a social bond is threatened) activates brain circuits related to physical pain: as observed in a study conducted by SISSA, this also applies when we experience this type of pain vicariously as an empathic response (when we see somebody else experiencing it).
We would like to do without pain and yet without it we wouldn't be able to survive. Pain signals dangerous stimuli (internal or external) and guides our behaviour. Its ultimate goal is to prioritize escape, recovery and healing. That's why we feel it and why we're also good at detecting it in others. Pain in fact protects not only the individual but also his social bonds. The brain contains circuits related to the more physical aspects of pain and others related to affective aspects. As observed in a study just published by Giorgia Silani, Giovanni Novembre and Marco Zanon of the International School for Advanced Studies (SISSA) of Trieste, social pain activates some brain circuits of physical pain whether we feel it personally or when we experience it vicariously as an empathic response to other people's pain.