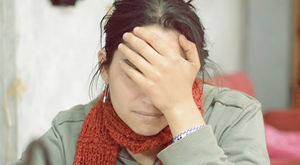 American Randy Gardner holds the record for the longest ever scientifically documented
intentional
period without sleep. Without the aid of stimulants, he managed to stay awake for 264.4 hours, or 11 days and 24 minutes. Part of his motivation was to show that sleep deprivation wasn't that bad for you. He was wrong: it is bad for you.
In fact he suffered paranoia, hallucinations, moodiness and a whole host of psychological problems, many described below. It's just he
did not notice
many of the problems: that's how sleep deprivation gets you.
Here are 10 of the most profound psychological effects of sleep deprivation, on top of the fact that it feels horrible.
1. Sleepy brains work harder
Since brains that are sleep deprived aren't as efficient, they have to work harder.
This has been demonstrated in brain imaging studies which show the brains of the sleep deprived desperately pumping energy into the prefrontal cortex, trying to overcome the effects of sleep deprivation.