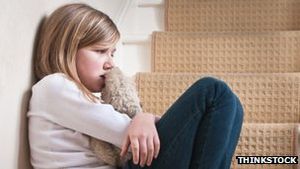 Siblings routinely pick on one another, but when does bickering become bullying - and what can parents do about it?
Sibling relationships can be difficult, and never more so than in childhood. But society often regards the scrapping and squabbling, the play fighting and not-so-playful fighting as a normal part of growing up.
"The public brushes off aggression between siblings as just rivalry," says Corinna Tucker of the University of New Hampshire.
Tucker is the lead author of a new study on the issue for the journal
Pediatrics.
Almost a third of the 3,600 children questioned said they had been the victim of some sort of sibling aggression in the past 12 months. The included a range of acts from theft and psychological abuse to physical assault, either mild or severe. In comparison, research suggests that up to a quarter of children are victims of schoolyard aggression every year.
Corinna Tucker uses the term "sibling aggression" in her study, but psychologists are increasingly reaching for a familiar label for the bad stuff that goes on between brothers and sisters - bullying. This is defined by experts as intentional acts of aggression, repeated over a period of time, where an individual or group is in a position of power over someone.
So sibling relationships would seem the perfect breeding ground for bullying, since children live together for a long period of time and there is usually an intellectual and physical power imbalance. Although there might not be an outright malevolence, there is often reason for jealousy.