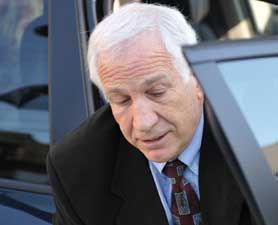 Sandusky's faith in his own lies is a common and very human trait, revealing the flexibility of memory in the mind.
For sexually abusing 10 boys while working as an assistant football coach at Penn State, Jerry Sandusky received a sentence this week of between 30 and 60 years in prison.
And yet, Sandusky continues to insist that he is innocent.
"They could take away my life, they could make me out as a monster, they could treat me as a monster, but they can't take away my heart," he said in a recorded statement. "In my heart, I know I did not do these alleged disgusting acts. My wife has been my only sexual partner and that was after marriage. Our love continues."