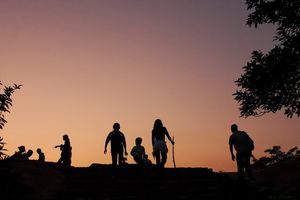 Regardless of industry, profession, town, city or nation, highly effective and happy people share many of the same perspectives and beliefs and they act on those beliefs.
1. Time doesn't fill me. I fill time.
The average person who is given two weeks to complete a task will instinctively adjust his or her effort so it actually takes two weeks. Average people allow time to impose its will on them; remarkable people impose their will on their time and allow fluidity. They don't stress about time and because their perception is more fluid, time does not become their focus and tasks become more manageable.
2. I understand balance.
They know that the terms money and success are not interchangeable. They understand that people who are successful on a financial level only, are not successful at all. They have an off switch. They know how to relax, enjoy what they have in their life and to have fun. Their career is not their identity, it's their job. It's not who they are, it's what they do. Unfortunately we live in a society which teaches that money equals success. Like many other things, money is a tool. It's certainly not a bad thing but ultimately, it's just another resource. Unfortunately, too many people worship it.