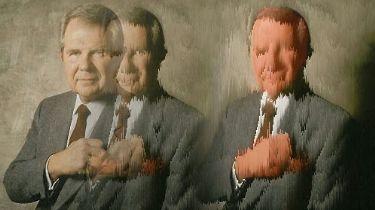 I am thirty years old and I am struggling to find sanity. Between the Christian schools, homeschooling, the Christian group home (indoctrinating work camp), and different churches in different cities, I am a psychological, emotional, and spiritual mess.
- A former evangelical Christian
If a former believer says that Christianity made him depressed, obsessive, or post-traumatic, he is likely to be dismissed as an exaggerator. He might describe panic attacks about the rapture, moods that swing from ecstasy about God's overwhelming love to suicidal self-loathing about repeated sins, or an obsession with sexual purity. A symptom like one of these clearly has a religious component, yet many people instinctively blame the victim. They will say that the wounded former believer was prone to anxiety or depression or obsession in the first place - that his Christianity somehow got corrupted by his predisposition to psychological problems. Or they will say that he wasn't a real Christian. If only he had
prayed in faith
or loved God
with all his heart, soul and mind
, if only he had really been saved - then he would have experi­enced the peace that passes all understanding.