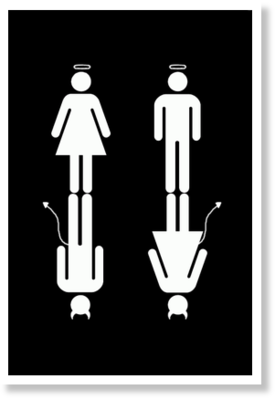 Personality type was found to predict obedience in a study that asked the subjects to administer painful electric shocks to others, and the nice people were more likely to do as they were told.
Those who scored as Conscientious and Agreeable on a personality test
(specifically the Big Five Mini-Markers questionnaire)
were more likely to be willing to administer higher-intensity electric shocks to an innocent victim.
This study was an extension of a previous famous study, called the Milgram study, in which subjects were tested on their willingness to obey an authority figure. In the original Milgram study of 1961 the experiment tested how far someone would go in obeying an order to give another person (an actor that faked feeling pain) a painful electric shock. In the experiment, someone played the part of being a teacher who asked the subjects questions. With each "wrong" answer, the subject was told to shock the actor who then screamed as if in pain. A shock of 450 volts is very painful and can cause death, however, 65 percent of the subjects in the Milgram study were willing to administer this level of electric shock despite the fact that it made the person receiving the shock scream as if he was feeling intense pain.