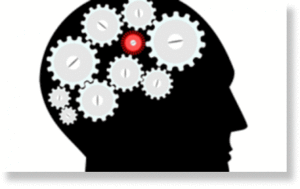 Is it possible that you could one day be convinced to confess to a crime you never committed - because you don't remember you
didn't
commit it?
How could you
not
know that you
didn't
commit a crime? Perhaps because your mind was altered to prohibit you from remembering that you're innocent.
If that sounds confusing or bizarre, this will only add to the bizarre, confusing nature of such an event: New research suggests that this very thing may have
already
happened, and the implications are profound.
A press release from the Association for Psychological Science said that new research published in the organization's journal,
Psychological Science
, discovered evidence from some cases of wrongful conviction that suspects can be questioned by authorities in a way that could lead them to falsely believe in, and confess to, crimes they didn't really commit.
The organization said the new research is providing "lab-based evidence for this phenomenon, showing that
innocent adult participants can be convinced, over the course of a few hours, that they had perpetrated crimes as serious as assault with a weapon in their teenage years."
Researchers said data suggests that participants in such cases had come to internalize stories they were told, then provided illustrative detail about them even though they were contrived.