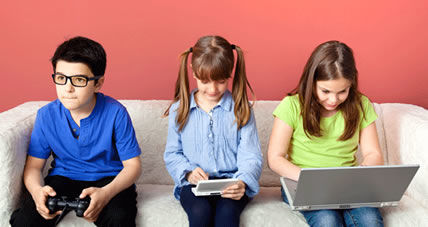 Researchers suggest children's social skills are declining as they have less time for face-to-face interaction due to their increased use of digital media, according to a UCLA psychology study.
Scientists found that sixth-graders who went five days without even glancing at a smartphone, television or other digital screen did substantially better at reading human emotions than sixth-graders from the same school who continued to spend hours each day looking at their electronic devices
.
The study
, published in the journal
Computers in Human Behavior
, studied two groups of sixth-graders from a Southern California public school. One group was sent to the
Pali Institute
, an outdoor education camp in Running Springs, Calif., where the kids had no access to electronic devices. For the other group, it was life as usual.