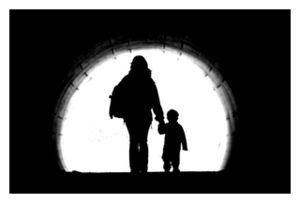 Do you remember what your mom looked like when you were 4?
Are you sure?
A study published today in the
Journal of Neuroscience
sheds new light on when memories remain stable and when they get overwritten with new information.
Lead author Donna Jo Bridge, a postdoctoral fellow in medical social sciences at Northwestern University Feinberg School of Medicine, and colleagues guided 17 participants through an experiment involving remembering where objects were placed on a computer screen with different backgrounds.
Participants were asked to try to remember where an object was on the original background and place it in the same spot on a new screen. Time after time, they got it wrong.
Then, when they were shown the object in three different locations on the original screen and asked to place it where they first saw it, they couldn't do that, either. They put the object where they themselves had placed it.
But, when researchers changed the experiment slightly, results improved: Researchers told the participants to put the object in a new location -- NOT the original spot. Somehow, this triggered the subjects to remember the original location.