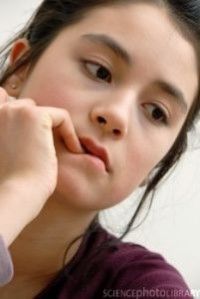 Anxiety is one of the most common mental illnesses. Anxiety is a normal reaction to many situations, but can become excessive (as in obsessive-compulsive disorder or post-traumatic stress disorder). According to the National Institute of Mental Health, 43 million Americans were diagnosed with some type of mental illness in the past year.
While there is no true quick fix, there are a few things you can do to make living with anxiety easier:
Speak
Whether you talk quietly to yourself or sit down and have a conversation with a loved one,
talking through your anxiety can help you get through it.
Seeking the help of a professional is sometimes best, especially if you need help taking hold of your anxiety disorder. Focus your energy on controlling your anxiety rather than giving in to it.