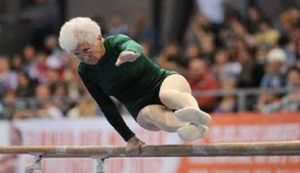 Are we as old as our age, or only what age we think we are?
That's something that Harvard University psychologist Ellen Langer has been examining for over three decades.
Through different experiments with senior citizens, she tries to show the deep connection between body and mind.
She believes it's possible for a person's mind to help remedy a physical ailment. To examine this, she's conducted numerous studies that focus on an individual's expectation of aging versus the real symptoms of aging.