I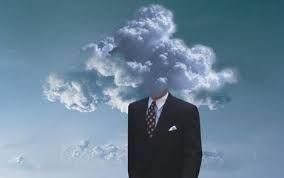 n life and in fiction we see power "going to the head" of a leader or other person in a position of authority over others. We've all watched this happen in our experience. Some of the most common effects are feelings of superiority and the poor treatment of subordinates.
We also see the more dangerous aspects of power trips, such as when those in power make mistakes on a large scale due to what we might consider their arrogance. The heads of large corporations ignore common sense or advice and make big moves that prove disastrous, for example. The underestimating of the costs of wars by political and military leaders is another example.
Comment:
Most of these heads of state and corporations are actually psychopaths. They have risen to positions of power because that is what they crave and they will do anything to achieve their aims, no matter the cost to society. In most of these cases, these are not 'mistakes' or 'underestimating' the costs of war because they could not care less.Their arrogance and feelings of superiority often lead to their demise, but during their monstrous reign and fall they force the society of normal humans to suffer the devastating consequences of their actions.
Psychopathy and the CEO: Top executives have four times the incidence of psychopathy as the rest of us
Psychopaths run the world
How much does power really affect our thinking though? It's a question that recent research has looked at. More specifically, researchers have asked if power creates illusions of control. Does it cause the holder to overestimate his or her ability to control or affect outcomes? The answer seems to be a definite yes.
To some extent we actually lose our ability to realistically assess matters and our ability to control events when we are put in a position of power.