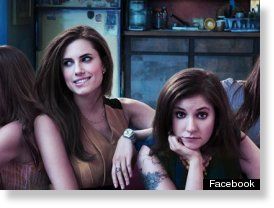 In the opening scene of Lena Dunham's HBO series
Girls
, the Horvaths tell their 24-year-old daughter Hannah that they will no longer support her - or, as her mother puts it: "No. More.
Money
." A recent college graduate, Hannah has been living in Brooklyn, completing an unpaid internship and working on a series of personal essays. The Horvaths intend to give Hannah "one final push" toward, presumably, a lifestyle that more closely resembles adulthood. Hannah protests. Her voice quavers. She tells her parents that she does not want to see them the following day, even though they are leaving town soon: "I have work and then I have a dinner thing and then I am busy - trying to become who I am."
Across the United States - and in developed nations around the world - twenty-somethings like Hannah are taking longer to finish school, leave home, begin a career, get married and reach other milestones of adulthood. These trends are not just anecdotal; sociologists and psychologists have gathered supporting data. Robin Marantz Henig summarizes the patterns in her 2010
New York Times Magazine feature
:
"One-third of people in their 20s move to a new residence every year. Forty percent move back home with their parents at least once. They go through an average of seven jobs in their 20s, more job changes than in any other stretch. Two-thirds spend at least some time living with a romantic partner without being married. And marriage occurs later than ever. The median age at first marriage in the early 1970s, when the baby boomers were young, was 21 for women and 23 for men; by 2009 it had climbed to 26 for women and 28 for men, five years in a little more than a generation."
These demographic shifts have transformed the late teens through mid twenties into a distinct stage of life according to
Jeffrey Arnett
of Clark University, who calls the new phase "emerging adulthood." Arnett acknowledges that emerging adulthood is relevant only to about 18 percent of the global population, to certain groups of twenty-somethings in developed nations such as the United States, Canada, Western Europe, Japan and Australia. To make some broad generalizations, people living in the rest of world - particularly in developing countries - are much more likely to finish formal education in their teens and marry by their early twenties.