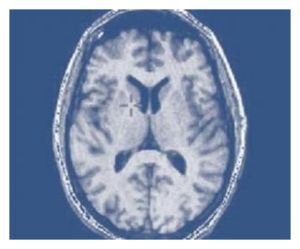 An article in the August edition of
Scientific American
by psychologists Morten Kringelbach and Kent Berridge
details their discovery
of a new pleasure circuit in the brain. The circuit is actually a series of hotspots in the brain that enhance sensations of pleasure beyond mere enjoyment.
The research uncovered that the existing pleasure centers of the brain, which have been established science for decades, actually create desires, not pleasures. Researchers are looking into how the stimulation of the newly discovered hotspots of pleasure can be used to treat mental illness and addiction.
"Higher brain regions receive information from these pleasure and reward circuits to consciously represent the warm glow we associate with joy," the article states.The research is also revealing how the brain processes wanting something, and alternately, how it processes liking something.
This can potentially lead to more effective treatments for people suffering from various addictions. Kringlebach and Berridge have been studying pleasure centers and their affect on addicts for years. They described the role the liking/wanting region of the brain plays in drug addiction for in an article for the academic journal
Social Research
two years ago.