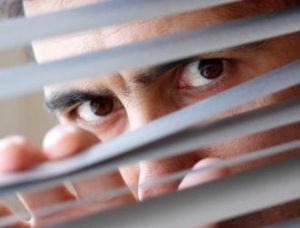 Corporate genius or psychopath? It's a thin line that divides them. Most people who work in companies run afoul of such a person at least once during their career. Some rise to astonishing heights, and they can cause enormous damage. Dealing with them can be tricky, but here are some tips.
In Costa-Gavras's film
Le Capital
, an unscrupulous banker sends his bank's shares crashing in an insider-trading scam. Does he get fired? Not a bit of it! An adulating board re-confirms him as chairman, applauding him as he pledges to go on stealing from the poor to enrich the wealthy.
Sounds preposterous? Well, the movie is indeed a bit over the top. But real life often comes close to imitating fiction. From Enron to the LIBOR interest-rate fixing scandal that saw the demise last July of Barclays CEO Bob Diamond, corporate annals are packed with individuals whose sense of what's right and what's wrong differs starkly from that of most ordinary people.
Some walk off with hefty bonuses. A few end up in jail. Others poison the workplace long-term, putting the health of both companies and their staff at risk.