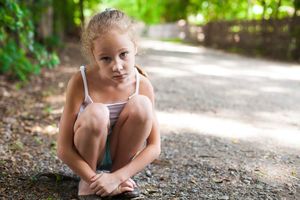 Intense and lasting stress may deliver a blow to a kid's noggin, say researchers who found that a brain area linked to memory was smaller in children who had experienced chronic stress compared with their less-strained counterparts.
The brain differences also bore out in cognitive ability, with those
children with highly stressful lives
performing poorer than other kids on spatial memory tests.
The highly stressed children also had more trouble with tests of short-term memory, including tasks such as finding a token in a series of boxes, the researchers said.
"All families experience some stress, so it is important to note that effects were found for high levels of stress," study researcher Jamie Hanson, a psychology graduate student at the University of Wisconsin-Madison, told LiveScience, adding that some extreme examples would include family members falling victim to violent crimes or the chronic illness of a child or other family member.
The research, detailed in the June 6 issue of the
Journal of Neuroscience
, adds to other evidence of the impacts of stress, with one recent study showing that children exposed to multiple instances of violence age faster on a cellular level. Another past study suggested
childhood stress
could actually take years off an individual's life.