Some men may be more likely to riot because of their 'impulsive' brains, according to a study.
Certain individuals have lower levels of a brain chemical that helps keep behaviour under control, scientists believe.
Researchers from the University of Cardiff uncovered a link between impulsiveness and levels of the neurotransmitter GABA in a key brain region.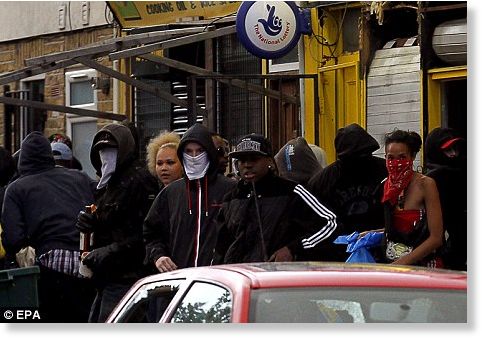 Those with low levels tended to be more aggressive and to respond rashly to 'urges'.
GABA is one of a family of brain chemicals that allow signals to flow between neurons.