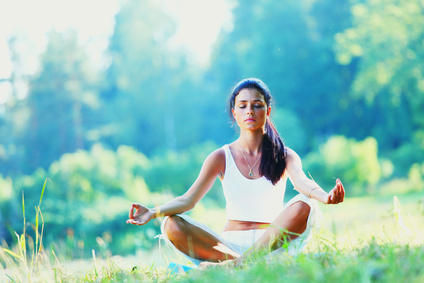 New to meditation and already thinking about quitting? You may have simply chosen the wrong method. A new study published online July 7 in
Explore: The Journal of Science and Healing
highlights the importance of ensuring that new meditators select methods with which they are most comfortable, rather than those that are most popular.
If they do, they are likely to stick with it, says Adam Burke, the author of the study. If not, there is a higher chance they may abandon meditation altogether, losing out on its myriad personal and medical benefits. Burke is a professor of Health Education at SF State and the director of SF State's Institute for Holistic Health Studies.
"Because of the increase in both general and clinical use of meditation, you want to make sure you're finding the right method for each person," he said. Although meditation has become significantly more popular in the U.S., Burke said, there have been very few studies comparing multiple methods head to head to examine individual preference or specific clinical benefits.