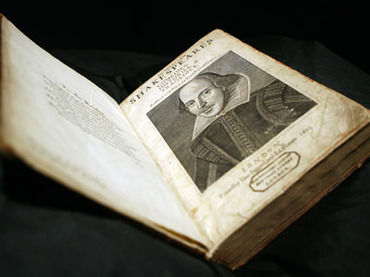 British scientists have proved that reading Shakespeare and other classics can stimulate the mind and has a beneficial effect on brain activity.
Scientists at Liverpool University have monitored the brain activity of a number of volunteers while they were reading works by William Shakespeare, T.S Eliot and others,
The Daily Telegraph
reports.
Then the original texts were altered and "translated" to simpler modern language and given to the readers again.
The data recorded during reading both versions of the text proved that the more "sophisticated" the language in both prose and poetry the more electrical activity the reader's brain showed.
Scientists tracked the brain activity caused by certain words and saw that unusual words and complicated sentence structures stimulated the brain.