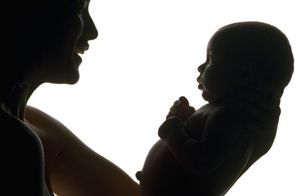 Children with difficult temperaments are often the most affected by the quality of their relationships with their caregivers. New research suggests that highly irritable children who have secure attachments to their mothers are more likely to get along well with others than those who aren't securely attached.
These findings, from researchers at the University of Maryland, are published in the journal
Child Development.
Researchers followed 84 infants from birth to age 2. About a third were characterized as highly irritable, while two-thirds were characterized as moderately irritable. The study also included their mostly low-income mothers. Irritability was measured using a test administered in the home within a month of the babies' births; the infants had to react to a series of events, including being undressed and hearing a bell ringing.