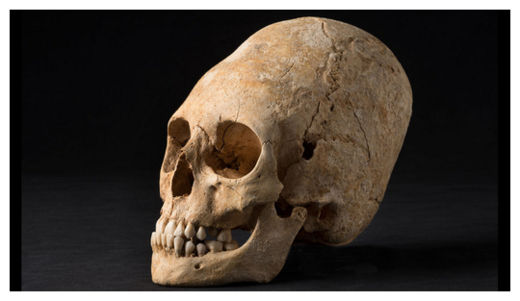 Normally, intentionally elongated or flattened skulls are associated with
ancient Mesoamerican cultures
. But this exquisite specimen, which dates back some 1,500 years, was recently found at a dig in Alsace, France.
There's an industrial park in Pays de Sainte Odile, France, that's about to be developed,
prompting archaeologists to perform a major search over 7.5 acres
. It resulted in
the discovery of a whopping number of artifacts and human and animal remains from Neolithic, Gallic, Gallo-Roman, and Merovingian societies
. That's over 6,000 years worth of stuff.
The History Blog does
a good round-up
of the various items found, including a Bronze Age grave containing both children and dogs, Gallic glass ornaments, coins, pottery, and a Gallo-Roman bathing complex.