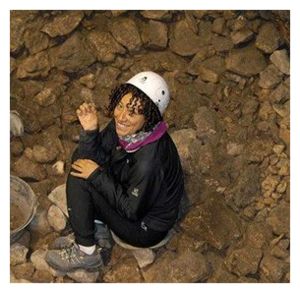 It's only a matter of time before we have a nearly complete genetic picture of the Neolithic in Europe, thanks to molecular archaeology, writes Dr Cristina Valdiosera.
Past human migrations have always been a subject of great interest because they tell us a story of where we come from, and who we are.
Molecular archaeology or archaeogenetics, is a new field that allows you to travel back in time and directly study the DNA of humans or animals in the archaeological record.
This has now opened the possibility to directly track ancient human migrations by analysing the genetic composition of past populations.
Among the subjects that I have been recently working on are the 'Peopling of the Americas' and the 'Neolithisation' of Europe: that is, the origin of agricultural societies. Both involve past human migrations.
The peopling of the Americas is of particular interest because this was the last mass of land on earth to be populated by humans.
But who were these people? Where did they come from? Are all Native Americans direct descendants of one single migration wave that populated the Americas only one time? Or were there several initial migration waves originating from different places?
By using the latest molecular technologies, the field of molecular archaeology has been unravelling some of the stories behind the past human migrations.