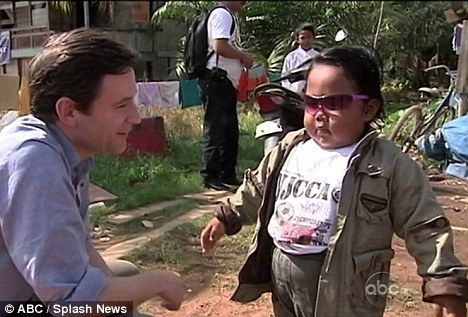 An Indonesian child who gained worldwide infamy for smoking aged just two years old has quit. But has told his mother he will smoke again unless she buys him toys.
Ardi Rizal was found by a US news show and became famous when a shocking video of him puffing on a cigarette went viral.
The show found that Rizal wasn't an isolated case in the country however when they discovered another smoker aged just two called Chairul, who lives in a fishing village in Eastern Java.
He was shown lighting up a cigarette straight after waking up from a nap, with help from his granddad.