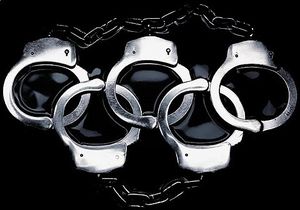 Three Illinois teenagers are accused of raping a 12-year-old girl at gunpoint
and posting a video of it on Facebook.
Kenneth Brown, 15, Justin Applewhite, 16, and Scandale Fritz, 16 appeared in court on Friday. They are being charged with aggravated
criminal sexual assault.
All three are accused of luring the girl into Fritz's home in Englewood where they sexually assaulted her.
The girl was raped by Fritz and told to also have sex with Brown and Applewhite.
When the girl refused to have sex with them, Brown and Applewhite raped her and ordered her again to perform sex acts on them.
She said she was scared to attempt escaping because she was afraid of getting shot.
A day later, she told an adult what had happened and was taken to the hospital. Police were also contacted.