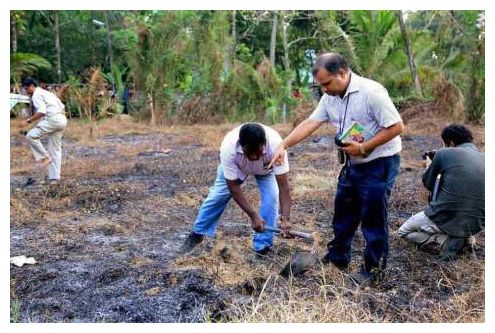 Thiruvananthapuram: Different parts of Kerala witnessed
mysterious fireballs in the sky alongside sonic booms on Friday night, fuelling multiple theories about the reasons behind the phenomenon.
Early indications pointed to the likelihood it could even have been normal meteors brightening up the night sky. The phenomenon occurred on Friday around 10.30pm local time in the state. In some places in Ernakulam district, a few residents even alerted the police and fire and rescue personnel.
Social media, too, got into the act, with people posting their experiences of witnessing the aerial spectacle accompanied by a booming sound. Some of those who experienced it even mistook it for an earthquake. One person tweeted that a ball of fire had fallen over Kochi.
Some people in the state's commercial capital, Kochi said they felt mild tremors after witnessing a luminous object falling from the sky. Interestingly, the phenomenon seemed to be visible right to the southern end of the state. Sightings of the light in the sky were also reported from the northern districts of Malappuram, Palakkad and Kozhikode.
Some have speculated that the pieces that fell from the sky could be rocket debris that re-entered the earth's atmosphere. However, no special activity appears to have been spotted by the radars. Ernakulam district collector M.G. Rajamanickam said no clues had been received for any apparent earthquake.