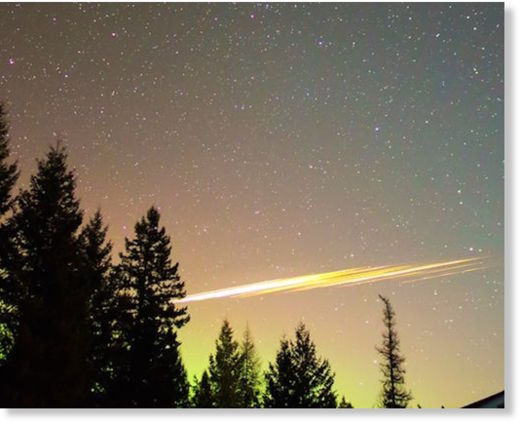 Comment: While the official story is of a Chinese rocket breaking up over the sky, it's quite likely that this is a cover story for another incoming comet fragment/small asteroid.


Monday night (February 23-24, 2015), observers across the western half of North America witnessed a cluster of bright lights slowly moving south to north across the dark night sky. Some mistook it for a meteor, but it was the re-entry and disintegration of a Chinese rocket body, specifically stage 3 of the CZ-4B rocket that launched the
Yaogan Weixing 26 satellite
in December, 2014. Coincidentally, a geomagnetic storm was in progress at the time, and lucky photographers caught the rocket's debris cutting across curtains of northern lights.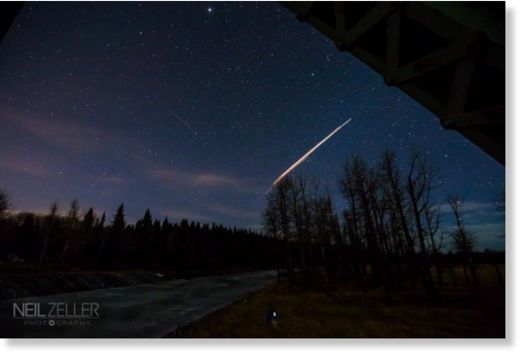 The American Meteor Society
reported
:
... over 145 reports from western states last night (February, 23th 2015) about a slow moving grouping of fireballs traveling from the south east to the north west. Witness reports indicate, the object travelled over a 1,000 mile distance and was seen from as far south as Arizona and as far north as Alberta CA. The phenomenon was seen from Arizona, Idaho, Utah, Montana, Nevada, California, Washington, Oregon, Wyoming, Alberta and British Columbia on Tuesday, February 24, 2015 around 11:00 p.m. Mountain Time.