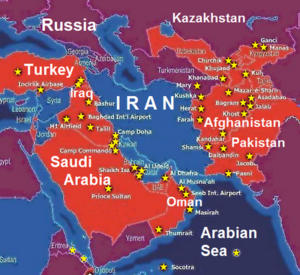 During the beginning of his first term in office President Obama promised "to remake the Middle East into a region of prosperity and freedom". Six years later the reality is totally the contrary: the Middle East is ruled by despotic regimes whose jails are overflowing with political prisoners. The vast majority of pro-democracy activists who have been incarcerated, have been subject to harsh torture and are serving long prison sentences. The rulers lack legitimacy, having seized power and maintained their rule through a centralized police state and military repression. Direct US military and CIA intervention, massive shipments of arms,military bases, training missions and Special Forces are decisive in the construction of the Gulag chain from North Africa to the Gulf States.
We will proceed by documenting the scale and scope of political repression in each US backed police state. We will then describe the scale and scope of US military aid buttressing the "remaking of the Middle East" into a chain of political prisons run by and for the US Empire.
The countries and regimes include Egypt, Israel, Saudi Arabia, Bahrain, Iraq, Yemen, Jordan and Turkey . . . all of which promote and defend US imperial interests against the pro-democracy majority, represented by their independent social-political movements.