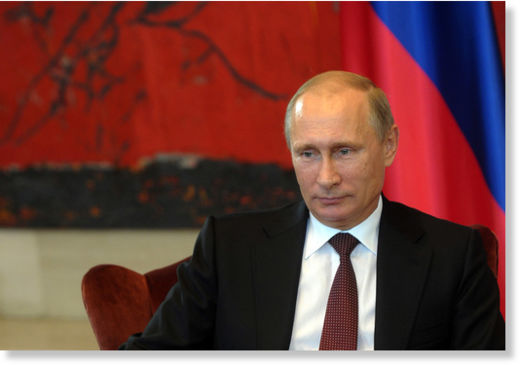 On December 17th, Bloomberg News bannered
"Putin's Secret Gamble on Reserves Backfires Into Currency Crisis"
and reported that
,
"As President Putin exulted at the Winter Olympics in Sochi 10 months ago, aides assured him Russia was rich enough to withstand the financial repercussions from a possible incursion into Ukraine, according to two officials involved in the talks. That conclusion now looks like a grave miscalculation. Russia has driven interest rates to punishing levels and spent at least $87 billion, or 17 percent, of its foreign-exchange reserves trying to prevent a collapse in the ruble from spiraling into a panic. So far, nothing has worked."
The team of three Bloomberg news reporters write there that, "Putin now confronts the nation's most serious economic crisis since 1998," and that the reason is "Putin's pride." They say that, "When rising crude prices were firing the economy, Russia's swelling reserves became a symbol of economic might and a point of pride for Putin."
This pride by Putin, they assert, came to the fore when he discussed in February with his advisors the following question: "Could Russia afford the economic blowback from taking over Crimea?"

Comment: As this article points out below, Russia did not "take over" Crimea. The citizens of Crimea chose to join Russia. Bloomberg News is clearly just producing government propaganda that contains no basis in fact.