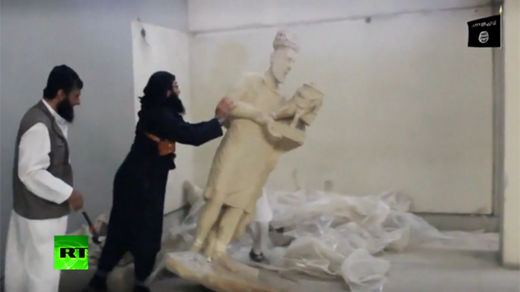 The Islamic State has posted a video online showing a group of militants destroying ancient statues and other artifacts,
saying they are symbols of idolatry
.
Some of the objects date from the seventh century BC
.
Specialists say the damage is incalculable
.
The video, which appeared online on Thursday, shows monuments and relics of the Assyrian era - including a winged deity - being smashed with sledgehammers and an electric drill. The militants placed the statues in a large exhibition room and shattered them on the floor, breaking the smaller sculptures to pieces.
The attackers do not state their location, but it is
believed to be a museum in the northern Iraqi city of Mosul
, which was seized by the Islamic State last June.
The statues, described by ISIS leaders as "idols," and must be removed is a part of the militant group's policy.