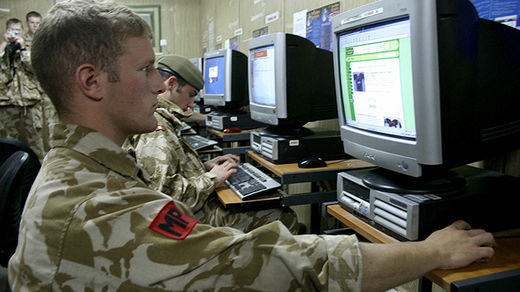 Fanatics are beating the West in the social media war to
win hearts and minds through "lies,"
according to the head of Britain's Joint Forces Command, which includes Special Forces, defense intelligence and cyber warfare units.
General Richard Barrons warned Russia and extremist groups including Islamic State (IS, formerly ISIS/ISIL) are outpacing the West on social media.
"We are dealing with opponents in ISIL and Russia who do this for a living. ISIL uses Twitter and Facebook in 23 languages. We barely do it in our own," Barrons told the
Telegraph
.
"If you are fortunate enough to be the commander who is going to run the fight for Mosul, probably the most important thing you want to do as you launch your operation is to get into the minds of the 1 million citizens of Mosul through their computers and their mobile phone."