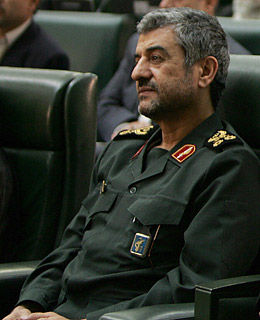 The commander of Iran's Islamic Revolution Guards Corps (IRGC) says the Islamic Republic will continue to support the Palestinians against the Israeli aggression.
Major General Mohammad Ali Jafari said in a message on Friday that resistance by the Palestinians in the face of the 51-day Israeli military aggression against the besieged Gaza Strip was
the starting point for the collapse of the Zionist regime
.
The Iranian commander also said the "revolutionary people of Iran and the IRGC" will continue to
provide "defense and social" support to the Palestinians
.