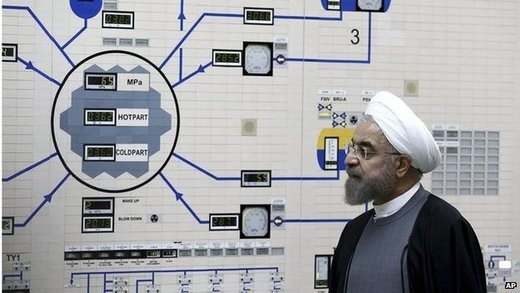 Some (not so) smart people
believe
that the implementation of the Iranian nuclear deal shows that "sanctions worked":
Doug Saunders @DougSaunders
The Iran paradox: this week proved that sanctions worked. So it was the worst week for US Congress to impose new sanctions
10:42 AM - 17 Jan 2016
This is completely wrong. Sanctions did not work in the case of the nuclear issue with Iran. Sanctions will also not work one Iran's ballistic missile program.
Other authors have already
expanded
on this in length but it needs repeating.
For Iran the development of a civil nuclear program for electricity and other needs was and is seen as a precondition
to become a fully developed modern state.
The U.S. and Israel wanted to prevent that
. Israel sees Iran as a competing power in the Middle East and the U.S. sees Iran as too independent and too powerful to be left alone. Both want to restrict Iran's development unless Iran agrees to again become the client state it once was.