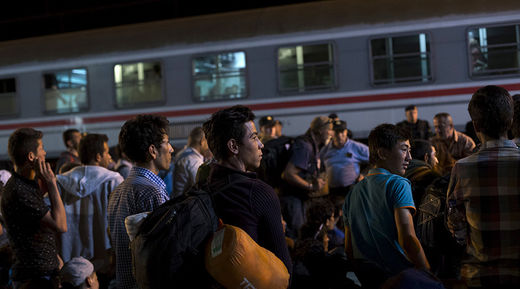 Budapest has finished work on a 41 km border fence amid a spat with its neighbor, Croatia, which Hungary accused of violating its sovereignty after Croatia let a train carrying a thousand asylum seekers into the country.
Croatia's claim that the
train
, which transferred thousands of migrants and refugees to the Hungarian border followed a bilateral agreement, was condemned as a "lie in the face" of Hungary and the EU, Hungary's Foreign Minister Peter Szijjarto said on Saturday.
"Instead of honestly making provision for the immigrants, it sent them straight to Hungary. What kind of European solidarity is this?" Szijjarto questioned at a press-conference
"Once again, Hungary has been left in the lurch. We will defend the European Union, the borders of the Schengen zone, and we will defend Hungary in accordance with European rules."
His resentment of the "violation of Hungary's sovereignty" followed a Saturday
statement
by Croatia's Prime Minister Zoran Milanovic, who called Hungarian border policy" incomprehensible", referring to the fact that most migrants chose the country as a gateway to the EU and were marching further on.
Only the "crazy idea" of army deployment could seal the border, "and even if that were possible under the constitution - and it is not - it means killing people," Milanovic
said
, adding that the current situation is "a humanitarian crisis but not a disaster".