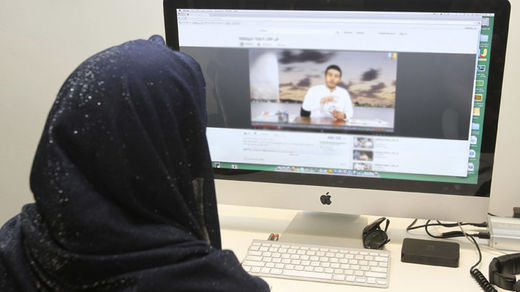 In the latest attack against Twitter in Saudi Arabia, the Gulf state's leading cleric criticized Twitter as "the source of all evil and devastation," triggering a social media firestorm.
Saudi Arabia finds itself in a rather complicated relationship with Twitter, the popular social media platform. With the highest percentage of active Twitter users in the world among internet subscribers, Saudi Arabia, with its ultraconservative, authoritarian Islamic regime, also ranks as one of its most ardent critics.
"If it were used correctly, it could be of real benefit, but unfortunately it's exploited for trivial matters," Sheikh Abdul Aziz al-Sheikh remarked on his
Fatwa
television program on Monday, as quoted by AFP.