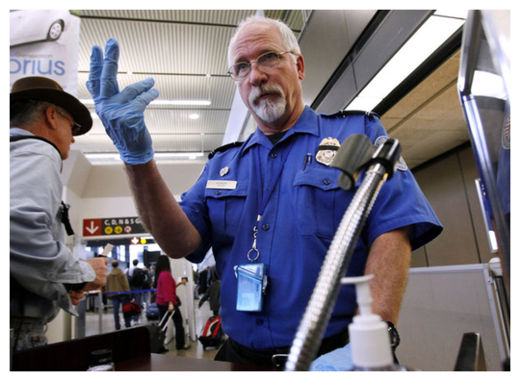 In the 24 hours leading up to America's Fourth Of July celebrations, a number of freedom reducing, freedom enhancement measures will be taken in the country's airports.
Citing credible terrorist threats, US Homeland Security Secretary Jeh Johnson admitted security would be tightened ahead of America's Independence Day celebrations in order to protect US freedoms.
"We will continue to adjust security measures to promote aviation security without unnecessary disruptions to the travelling public," Johnson said.
American airports are expected to maintain their 'permission to step' policy which sees people entering airports ask permission to take a step in any direction. A panel of security experts and TSA agents are convened to discuss each step request on merit before allowing the requested step take place. This is then repeated for every subsequent step.