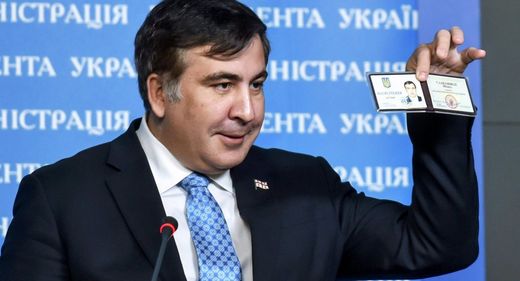 Exiled Georgian ex-President Mikhail Saakashvili claims to be at a higher evolutionary step than the country's former PM Ivanishvili and thus a more potent political leader for the country.
Former Georgian President Mikheil Saakashvili plans to return to power to save the country from a "catastrophe," Georgian
Rustavi 2 TV
reported Wednesday. "Acting officials have brought the country to poverty," he said, referring to the current state of affairs in Georgia.
Saakashvili claimed Bidzina Ivanishvili, who became Prime Minister after Saakashvili's term expired and his United National Movement party was driven from power, was responsible for the current decline of Georgia.
"According to evolutionary theory, Bidzina Ivanishvili and I are at different evolutionary steps. An absolute majority of Georgian people are at a much higher step than this individual," Saakashvili said, before proceeding to accuse the former PM of nepotism and other forms of incompetence.