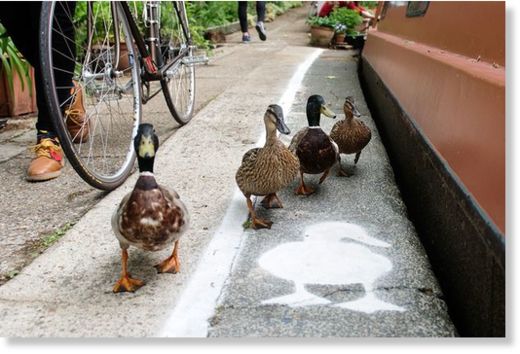 Don't deny right of way to these mallards or they might end up calling the old bill.
The Canal and Rivers Trust has put temporary duck lanes on busy towpaths in London, Birmingham and Manchester to remind people to respect other users - including the wildlife.
It comes after the organisation warned people against feeding birds and ducks bread .
People were urged to feed our feathered friends "healthier snacks", such as oats, corn or defrosted frozen peas.