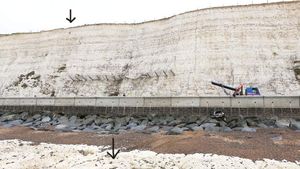 A man who drove his car off an 80ft cliff near Brighton has walked away without any significant injuries.
The driver lost control of his vehicle on the A259 just after midnight on Sunday morning.
He survived the drop because the car "miraculously" managed to clear the promenade beneath the cliff and land on water.