Just how far down do you think the deepest caves on the planet go? As far down as the Washington Monument is tall? How about the Eiffel Tower?
A project dubbed "The Call of the Abyss" took explorers to the deepest cave on Earth, and they ventured down to a breathtaking depth of nearly 2,200 meters - around 1.3 miles.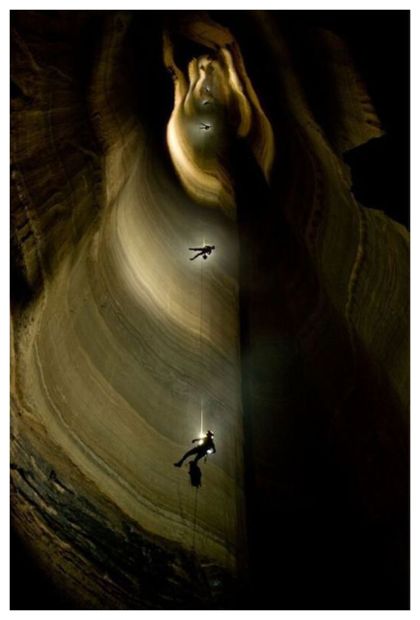 The depth of the cave, named "Krubera-Varonya," is fascinating, but the winding length of the entire cave system also boggles the mind. Located in the Arabika Massif, of the Western Caucasus in Abkhazia, Georgia, it extends for 13.432 kilometers, or roughly 8.3 miles.